MyNearWallet integrates Transak to enable user onboarding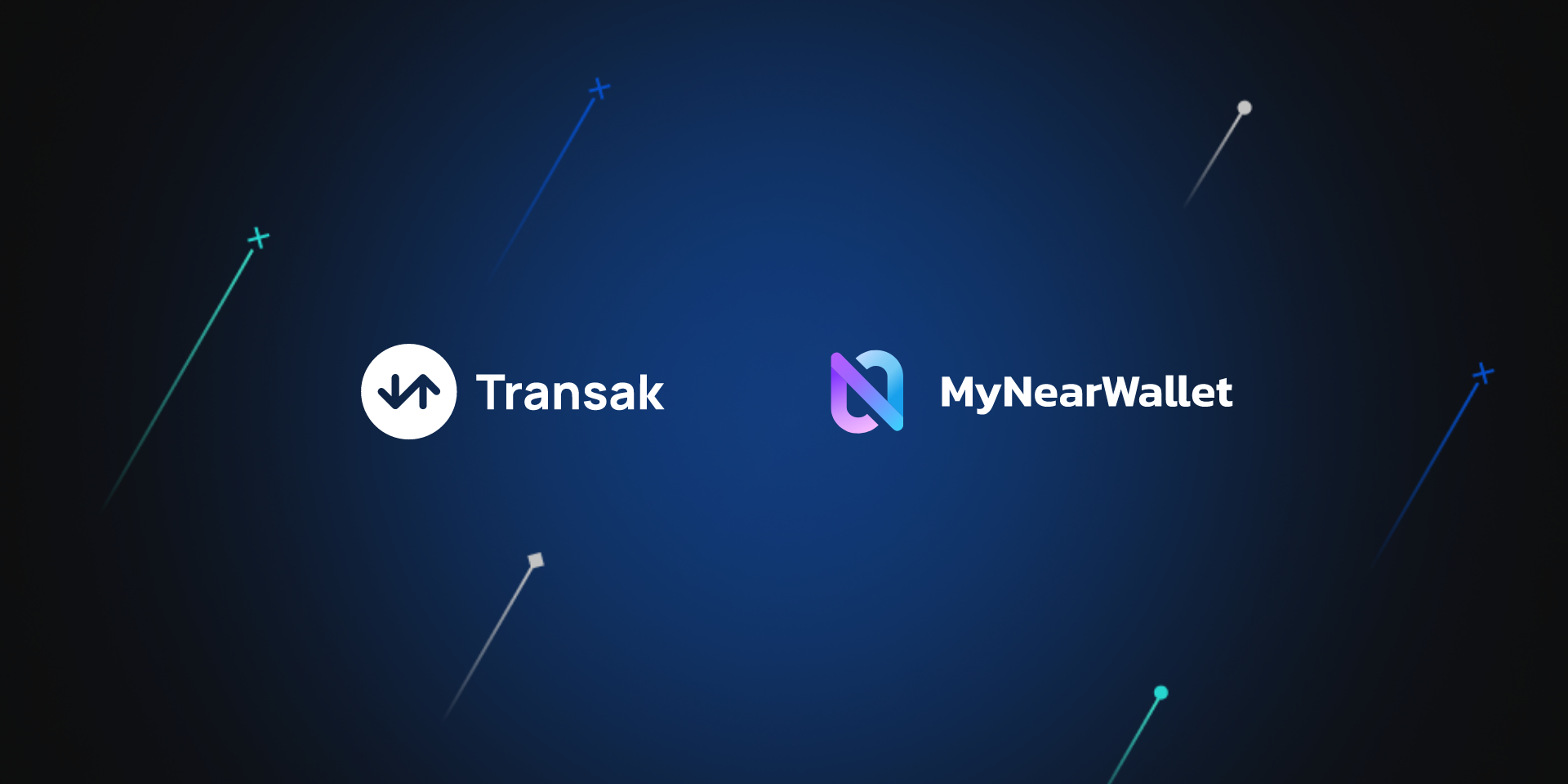 As the NEAR community celebrates its growth at NEARCon 2022, we at Transak are committed to supporting the ecosystem in onboarding the next billion+ users.
In line with that commitment and our strategic partnership with NEAR, we are pleased to announce the integration of Transak's Fiat On-Ramp with MyNearWallet, which will allow users to buy $NEAR from more than 125+ countries and use cards, ApplePay, GooglePay, bank transfer, or even local methods to pay.
MyNearWallet is a web non-custodial wallet that allows users to securely store and stake NEAR tokens and compatible assets.
"We see the great importance of the integration with Transak because this collaboration allows people from Thailand, Philippines and other growing markets to buy NEAR via MyNearWallet" said George Goshanov, CEO of MyNearWallet
Transak's CEO, Sami Start stated "Integrating Transak on MyNearWallet opens even more gateways for native and the user of tomorrow to interact with NEAR blockchain. Looking forward to easing user onboarding for MyNearWallet"
Using Transak, you can buy crypto to any of your wallets directly, just start here.
Building in Web3 and looking to onboard users? Integrate Transak
How to Buy $NEAR on MyNearWallet using Transak
Step 1: Access your MyNearWallet account
Sign in to your wallet Setup account or setup, if not already
Step 2: Click on the "Top-Up" button to access all the available On-Ramps
Here, you will see all the options available to buy NEAR
Step 3: Click on Transak
Here, it will direct you to our On-Ramp widget
Step 4: Enter the amount you want to purchase
The minimum and maximum amounts of $NEAR you can purchase may vary from country to country. It also depends on what fiat currency you are using to buy the crypto. Minimums and maximums will be noted at the time of your purchase.
Step 5: Choose the payment method you want to pay with
Choose between Transak's available payment methods and currencies. Enter the total amount of fiat currency you want to spend on your crypto onramp.
Step 6: Notice the exchange rate and fees
Click "See calculation" and review all fees before moving ahead with your transaction.
Step 7: Click "Buy Now"
Note the processing time to get an expectation as to when you can receive your $NEAR.
Step 8: Do KYC with Transak, if KYC is already done, proceed to Pay
Now we need to verify you with a simple KYC process. Please follow the step-by-step guide on the screen. Post approval, you can proceed to Pay. If your KYC is already approved, then you will be directed to pay
Step 9: Receive Crypto
Post payment, you will receive the crypto in your addressed wallet directly. In case of any unexpected delays or issues, please feel free to reach out to us at support.transak.com
Subscribe to our newsletter