Transak Announces Official Strategic Partnership with NEAR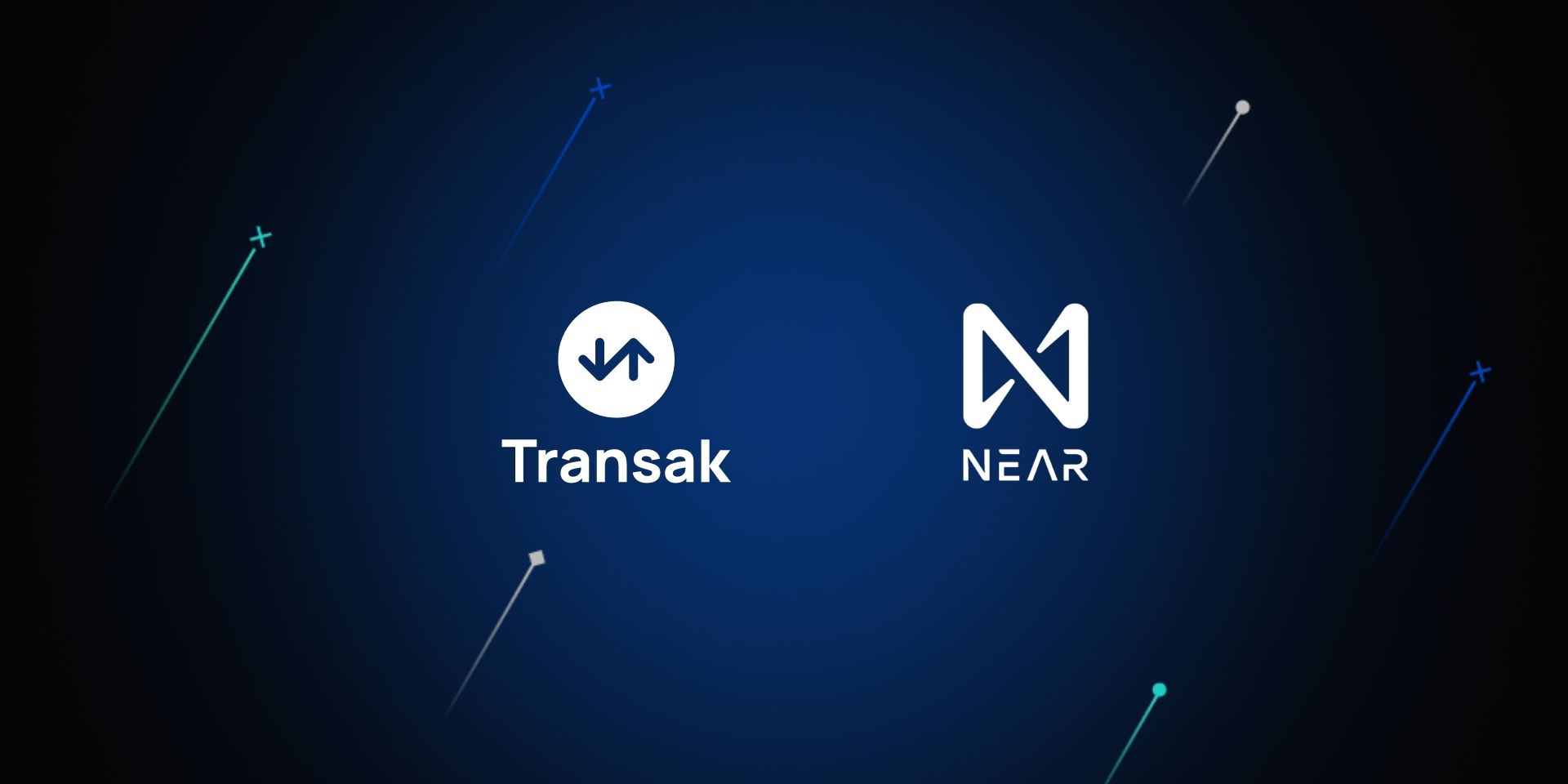 Transak, a single integration for Web3 applications to accept fiat-to-crypto deposits from a global user base, today announces a strategic partnership with NEAR Protocol (NEAR)- a sharded, proof-of-stake, layer-1 blockchain that is simple to use, secure and scalable. This partnership will be built upon the common goal of onboarding the next billion users to Web3.
As cryptocurrencies and blockchain technology have become more popular, various networks have started to face scalability challenges due to the increased demand. While there are several teams exploring different scaling solutions for blockchain networks, NEAR is focused on addressing the limitations through its unique sharding technology called Nightshade. This makes NEAR very ideal for projects that experience a high volume of activity.
This is where Transak's strategic partnership with NEAR comes to fruition. Creating a developer focused environment which will lead to the onboarding of the next generation of users to Web3. NEAR uses a native token called NEAR, which is currently available for purchase on Transak via ApplePay, Debit/Credit Card or with SEPA/Bank Transfer. Currently two of Transak's major partners, Trust Wallet and BitYard support deposits for NEAR. Transak plans to push for further adoption of the NEAR token by its other existing partners due to the new accessibility that is now available.
"This partnership allows both organizations to be one step closer to onboarding the next generation of users to Web3," said Sami Start, CEO, Transak. " NEAR is a network we would love to encourage developers to utilize and foresee much success as Web3 continues to evolve."
About Transak
Transak is a single integration for applications to enable fiat-to-crypto on-ramp from a global user base. It does so by providing API-driven fiat payment methods to on-ramp to 100+ crypto assets and abstracting away the complexity of user KYC, risk monitoring & compliance, payment methods and customer support. Transak's widget can be integrated into an app in just a few lines of code.
Transak currently supports 125+ countries, 100+ cryptocurrencies and 75+ blockchains. Transak is backed by top VCs, including Consensys and graduated from the Tachyon accelerator program. Connect with Transak on Twitter or LinkedIn, or visit transak.com for more information.
About NEAR
NEAR is the network for a world reimagined. Through simple, secure, and scalable technology, millions are empowered to invent and explore new experiences. Business, creativity, and community are being reimagined for a more sustainable and inclusive future. Connect with Transak on Twitter or visit near.org for more information.
Buy NEAR token today via Transak
Subscribe to our newsletter