From TradFi to DeFi: Aziz Zainuddin (Atticus) Co-Founder of StellaSwap | Transak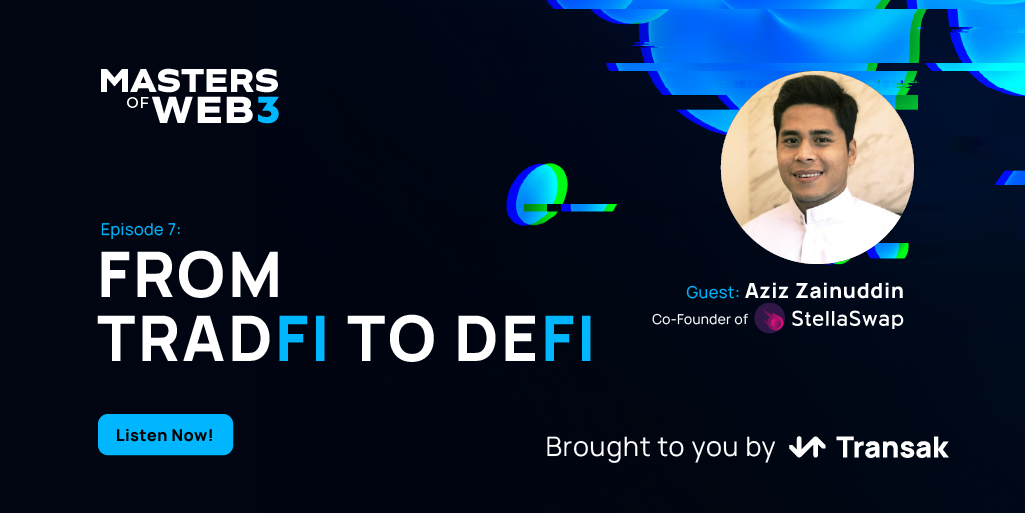 Since first investing in Bitcoin, Aziz Zainuddin aka Atticus has always been interested in cryptocurrency. But given his traditional financial background, he saw practical limitations in developing crypto products within conventional corporate structures.
However, Atticus and his partners saw early that decentralized models scaled through automation had the potential to experience faster growth and fewer scaling issues. So they founded StellaSwap, one of Moonbeam's first automated market-making DEXs.
Join us as we discuss:
What made Atticus and Sami go "all-in" on crypto
Finding the balance between DeFi and regulation
Scaling DEXs and AMMs
Listening on a desktop & can't see the links? Click below to listen on your favorite podcast player:
What made Atticus and Sami go 'all-in' on crypto
In 2016, Atticus was a part of leading a hedge fund when he and his colleagues decided to look into a new technology that was entering the financial world: Bitcoin. Cryptocurrency was a new and exciting financial space that Atticus and his team wanted to follow along with. And from there, the world of crypto only got more and more exciting.
From various experiments with crypto to even helping create one of the first regulated crypto exchanges in the Middle East, Atticus quickly realized that this was something he could do full time. It was then that he decided to make the jump from the corporate world as a financial analyst to founding StellaSwap and going all-in on his crypto journey.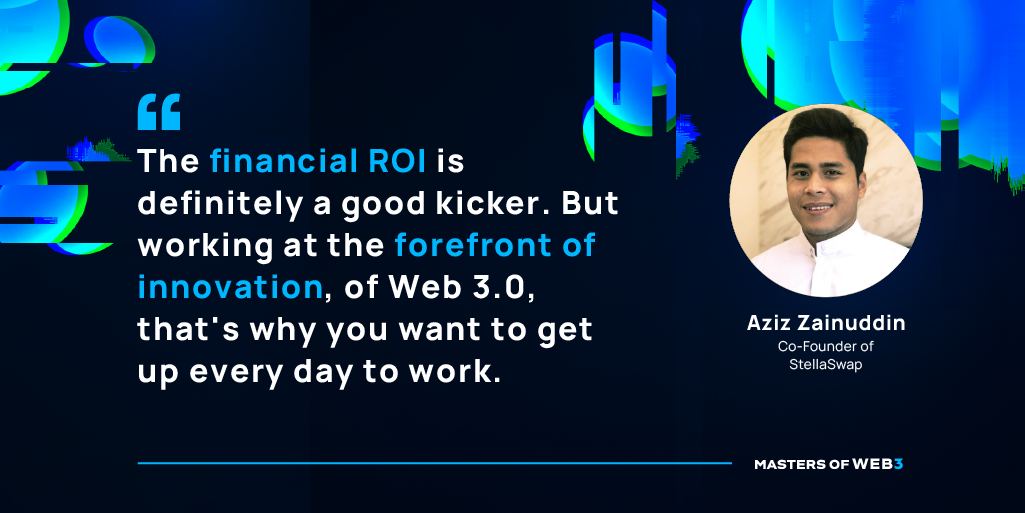 Similarly, Sami Start, Co-Founder of Transak, came from a very practical and traditional beginning as a physics major in college. However, his studies and practices were not fulfilling him the way he wanted them to. He then began looking into the blockchain space.
Sami's start with crypto was working on web2 fintech. In his time touching base with its users and doing customer research, he noticed an extraordinary passion that lied within both crypto users and developers and knew that if he wanted a spot in this exciting field he would have to start then and there as he knew crypto was about to take off.
Finding the balance between DeFi and regulation
Since Atticus started as a financial analyst, playing by the rules was something that he had grown used to in his day to day career. When he discovered his strong interest for DeFi work, the crypto space was still very much at its beginning and the room for innovation and creativity was massive.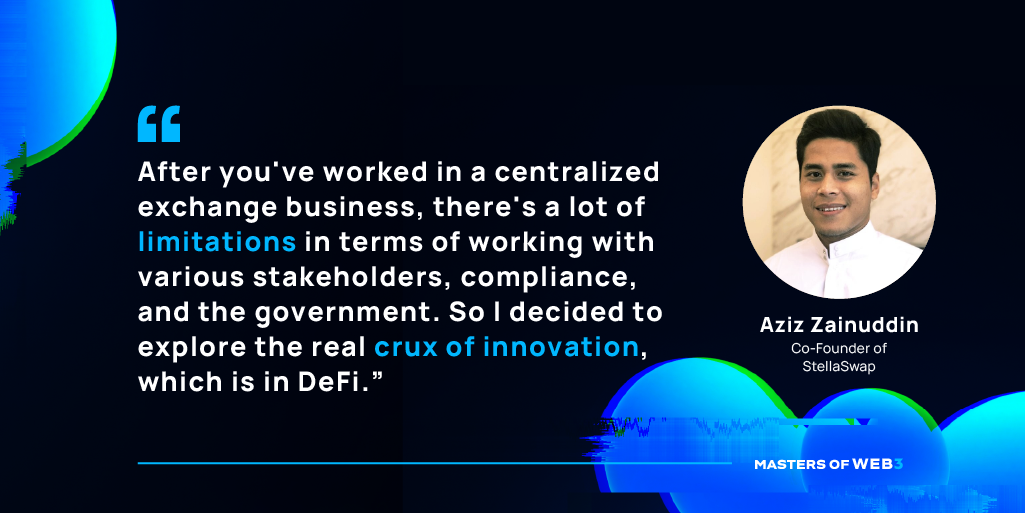 However — though there was less regulation in the DeFi space as opposed to the corporate world he started in — Atticus knew that there was still a responsibility to keep users and data safe. He wanted to integrate his conventional background with his crypto startup, and eventually with StellaSwap.
This is where Transak provides a solution, and why StellaSwap ultimately partnered with Transak. All the compliance and regulation factors, such as payment method and liquidity, are taken care of via the Transak crypto on-ramp platform. The partnership between StellaSwap and Transak ensures a smooth end to end user journey for both crypto beginners and experts.
Scaling DEXs and AMMs
Atticus and his team were able to launch StellaSwap just hours after the launch of MoonBeam, making it MoonBeam's first automated market-making DEX.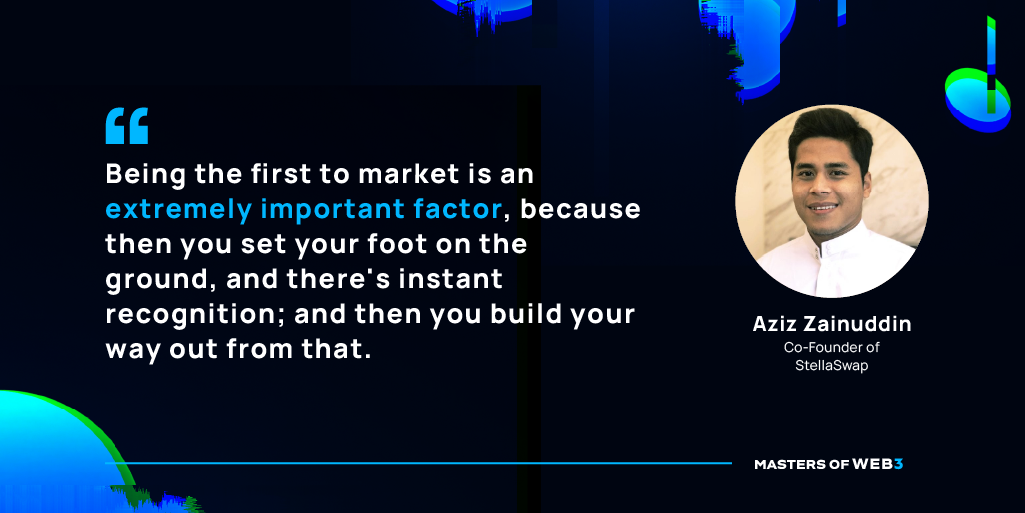 Building your way out from that involves user listening and recognizing scaling opportunities. With a DEX, that means addressing liquidity and efficiency. With StellaSwap, the main scaling objective is to "create a broader range of network effects to address the issues of liquidity in the DeFi space, instead of limiting ourselves to a single solution like many DEXs are doing now," according to the company website.
By creating this AMM on a decentralized platform, the scaling issues are minimized and the functionality of StellaSwap is maximized. And though other companies were coming out with similar technology, Atticus says a lot of issues that they failed to solve were pinpointed and resolved by the StellaSwap team.
"One good thing about being in the DeFi space is that we are also users, so we know what we want, we know what makes sense, so it's very easy for us to know what can work in our minds and what cannot work," explains Atticus.
Building on Moonbeam Network and looking to accept payments? Integrate Transak Today
Listening on a desktop & can't see the links? Click below to listen on your favorite podcast player:
Subscribe to our newsletter