Series-A Announcement: Transak Secures $20M to Solve Web3 Onboarding End-To-End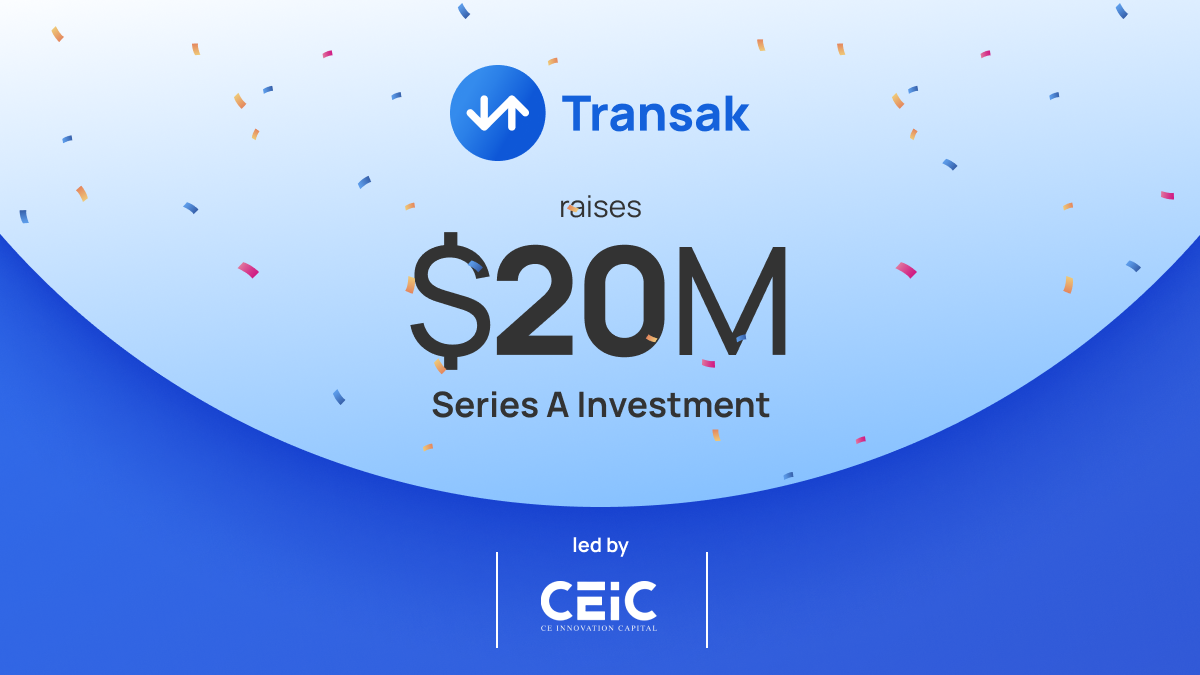 We're thrilled to announce that Transak, a leading web3 payments and onboarding infrastructure provider, has raised $20M in a Series A funding round. The round was led by CE Innovation Capital and saw participation from many prominent web3 investors including SBI Ven Capital, Sygnum, Azimut, Third Kind Venture Capital, UOB Venture Management, Signum Capital, Animoca Brands, Genting Ventures, Istari Ventures, No Limit Holdings, Zilliqa Capital, Woodstock Fund, IOSG Ventures, KX, Axelar, Tokentus, and The Lao.
In the news:
How it Started?
Back in 2019, the two co-founders of Transak, Sami Start (CEO) and Yeshu Agarwal (CTO) identified a pressing need for a solution that would enable web3 developers to onboard users with fiat. Responding to this demand, in the February of 2020, Transak's On-Ramp solution was launched. Today, this innovative platform supports onboarding from over 150 countries to more than 160 cryptocurrencies across a spectrum of 75+ blockchains. As of May 2023, Transak is the go-to solution for many of the industry's leading web3 applications, like MetaMask, Coinbase Wallet, Splinterlands, and AAVE.
How Transak aims to solve web3 onboarding end-to-end?
While Transak's On-Ramp solution has seen significant success and evolution, the pathway to web3 remains fraught with challenges, demanding further innovation to entice mainstream users. With the aim to deliver an end-to-end solution that brings web2-like onboarding experience to web3, Transak has expanded its product line in 2022.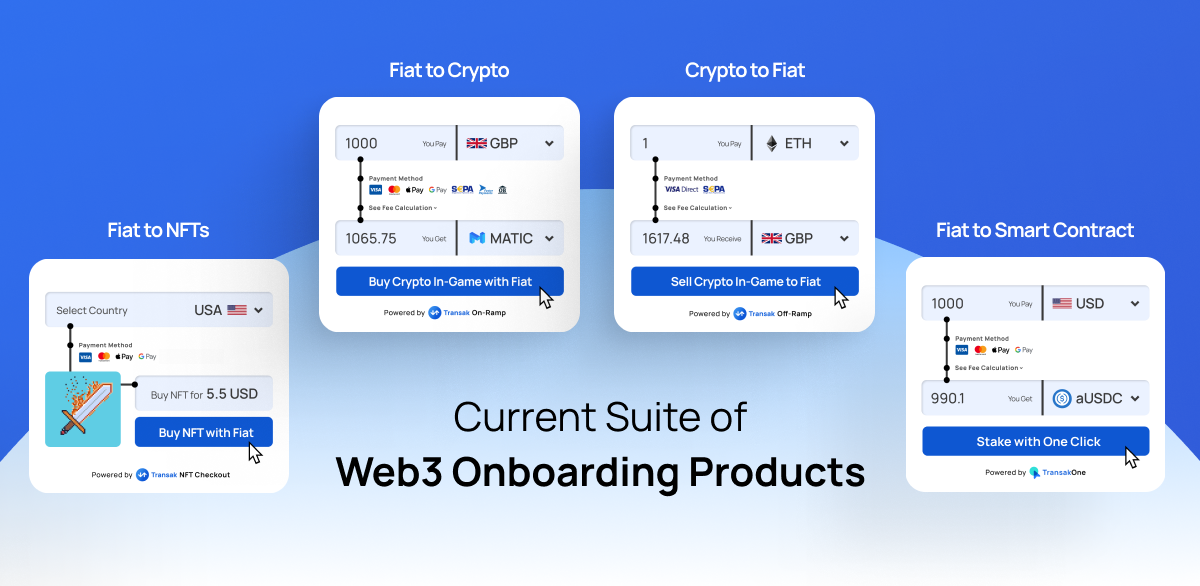 This expansion included the introduction of an Off-Ramp solution for crypto-to-fiat transactions, Transak One for fiat-to-smart-contract operations, and a dedicated fiat-to-NFT checkout solution. With the current fundraise, Transak is actively enhancing its global coverage and fortifying the development of its onboarding solutions, with a particular focus on web3 games and financial applications.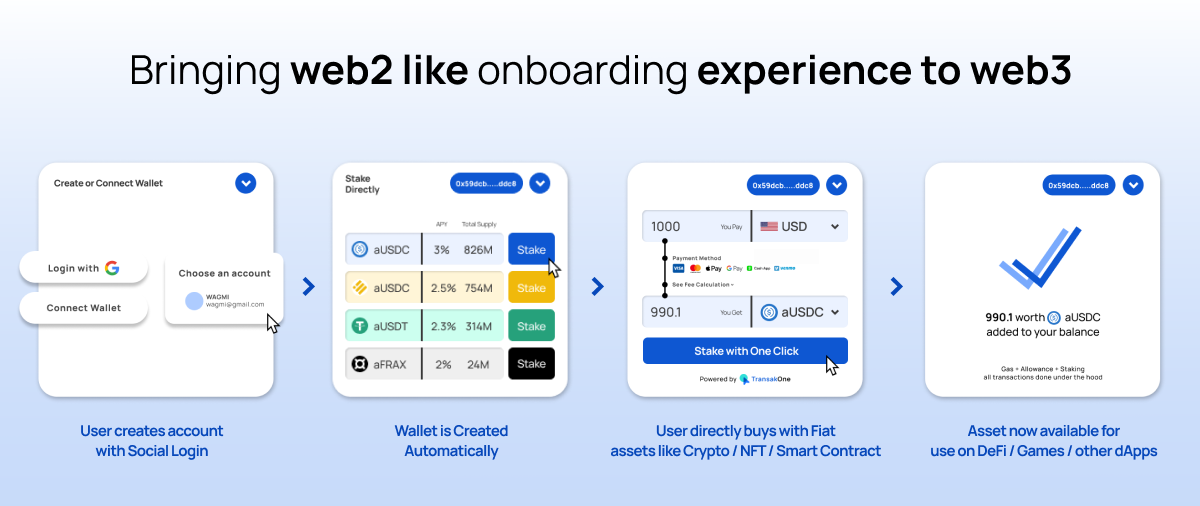 Global Compliance Focus
Registered as a crypto asset firm with UK's FCA and recognised as a VASP in Poland, Transak remains steadfast in its commitment to the ever-changing web3 related compliance landscape. With a view to ensuring that web3 initiatives can maintain their focus on innovation and development, Transak is poised to navigate the complexities of regional regulatory changes on their behalf. This involves plans to secure additional licenses and establish presences in strategically significant regions, including the Middle East and Southeast Asia, along with the Pacific Asian regions.
Funding Round
Despite challenging market conditions, Transak has shown remarkable resilience, raising $20M in its Series A round. This achievement is a testament to the strength of Transak's business model and the robustness of its onboarding solutions.
"At CEiC, we're strategically invested in propelling the Web3 ecosystem forward. Transak stands at the forefront of this revolution, wielding their On & Off Ramp solution as a potent instrument to usher in the next billion Web3 users. Their recent initiatives, such as Transak One and the NFT checkout offerings, are not just lowering the barriers to entry into Web3 - they're redefining them." said Bingze Gu, Partner at CE Innovation Capital, the lead investor in Transak's Series A.
Yat Siu, the Co-Founder and Executive Chairman of Animoca Brands commented, "Being at the forefront of Web3 gaming, we understand the critical role that seamless user onboarding plays in the growth and success of our industry. With its innovative solutions and commitment to ease of access, Transak is an important partner in our effort to advance the Web3 gaming landscape toward mass adoption. The capability to integrate such solutions into our gaming platforms enhances user experience and fuels the adoption of blockchain gaming."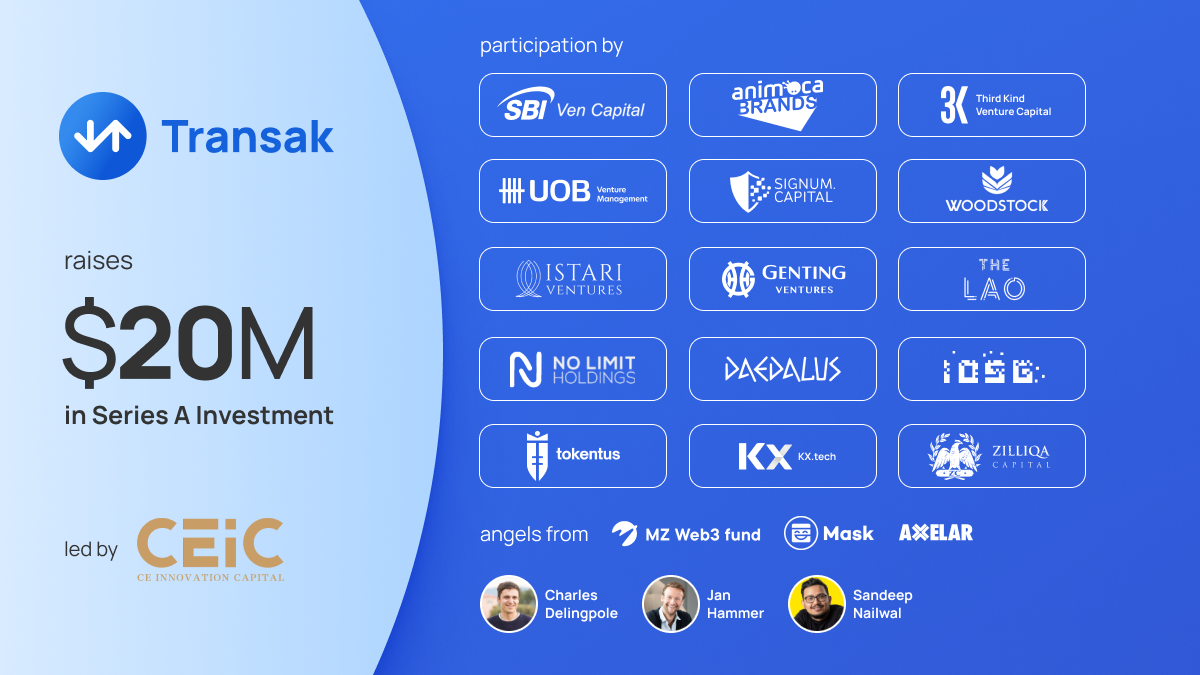 The current round also saw investments from many leading web3 figures and angel investors like Jan Hammer of Index Ventures, Charles Delingpole of ComplyAdvantage and Sandeep Nailwal of Polygon.
"Being deeply involved in the blockchain space, I've seen firsthand the barriers to entry that many face when entering the web3 world. Transak has consistently shown an impressive commitment to lowering these barriers, making it easier for everyone to participate in the digital economy. Their comprehensive solutions and global coverage are paving the way for greater accessibility and inclusivity in the space. I am excited to see how Transak continues to drive forward the vision of a more decentralised and democratised digital world." said, Sandeep Nailwal of Polygon.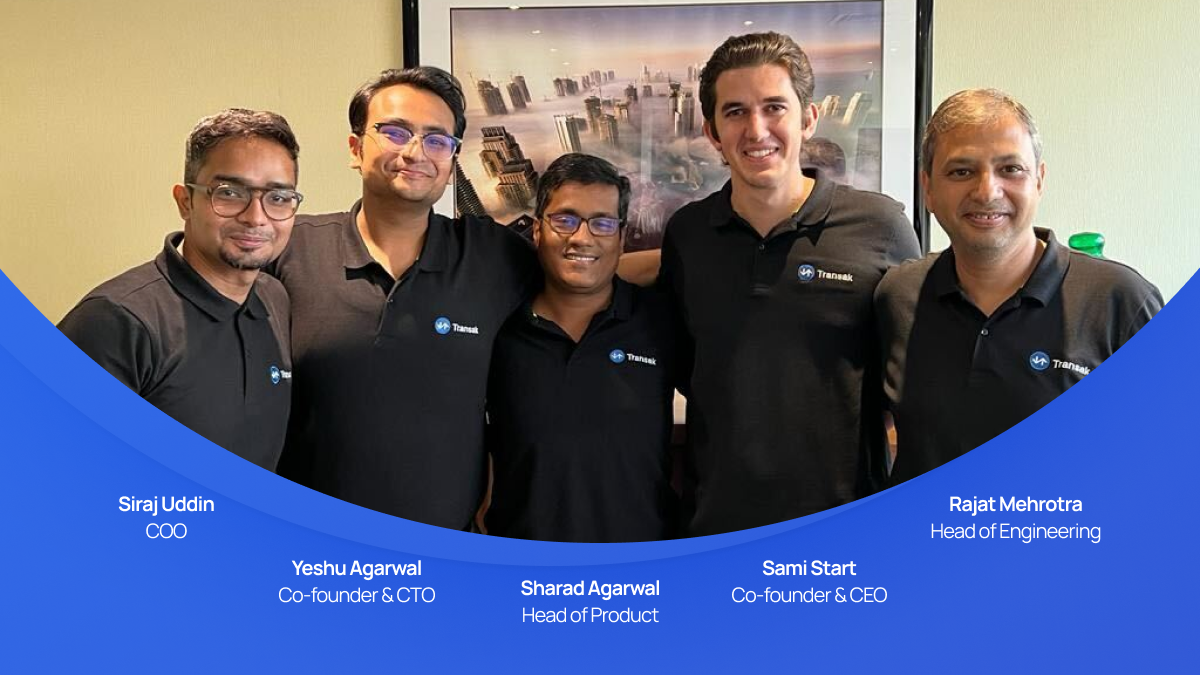 Join us on our journey in shaping the future of Web3, see all open roles.
If you are a developer and looking to onboard users, let's get you started with Transak.
For more information, visit transak.com or follow us on Twitter.
For any media related queries, reach-out here.
About the Author: