With Transak, users can now off-ramp 40+ crypto assets directly to their bank accounts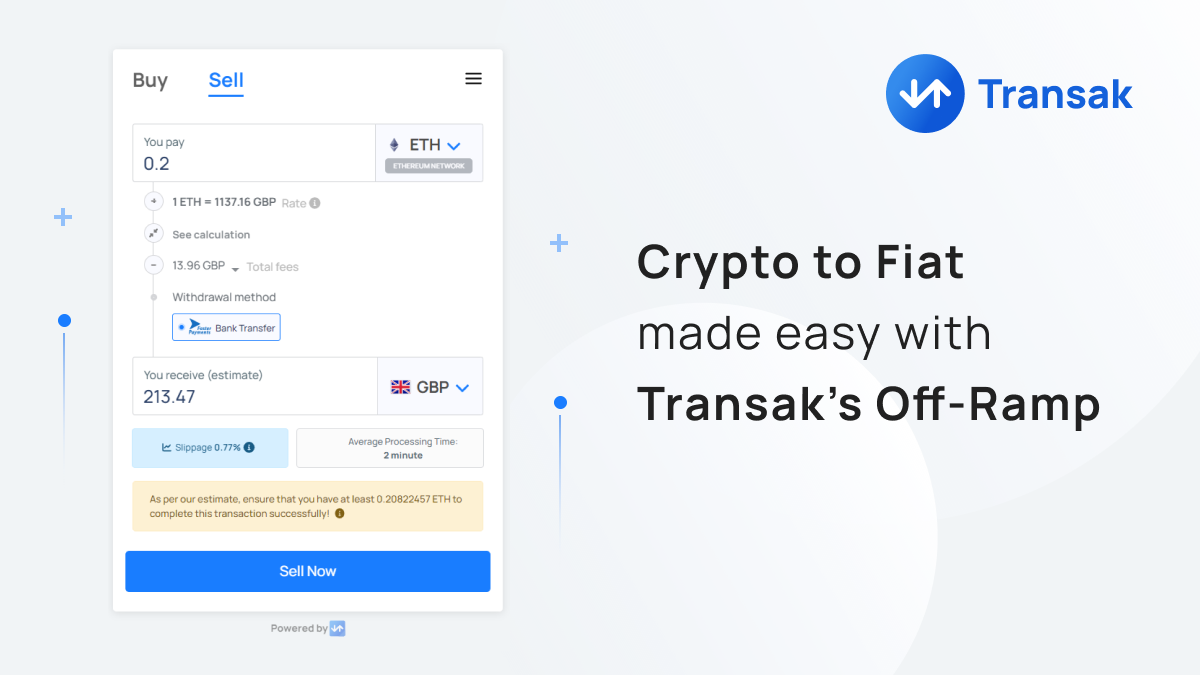 Miami, November 11th 2022:
Transak, a leading Web3 onboarding infrastructure provider, today announces the launch of its crypto-to-fiat off-ramping services. It currently supports 40+ crypto assets like Bitcoin, Ethereum, Solana and also stablecoins like USDC, DAI, USDT across multiple chains. Users from UK and EURO supported countries can sell their crypto assets via Transak and transfer funds directly into their bank accounts, making the once multi-step and tiring process, quite seamless.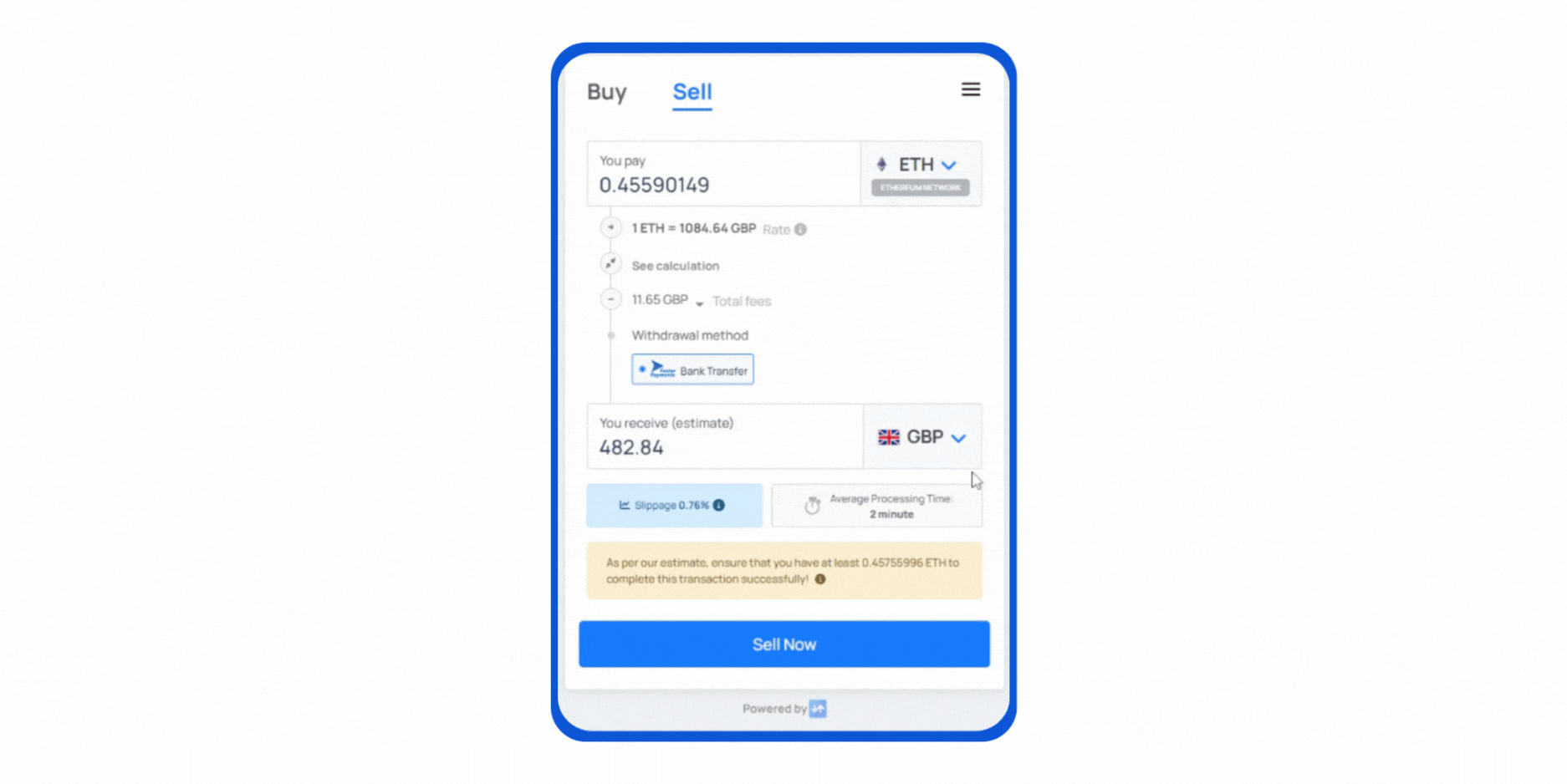 Transak is one of the first solutions across the industry to enable off-ramping to fiat from 40+ crypto assets, giving users the freedom to move their funds easily. Currently, the process of selling crypto is very long and involves risk. With this solution, a user just needs to access Transak from any of the leading dApps, choose a crypto asset, enter the amount they want to off-ramp, provide their bank account details and make the transaction. This not only enables native users to move their funds, but also gives non-native users the confidence in interacting with web3, as now they have a clear path to liquidate their crypto holdings to fiat anytime.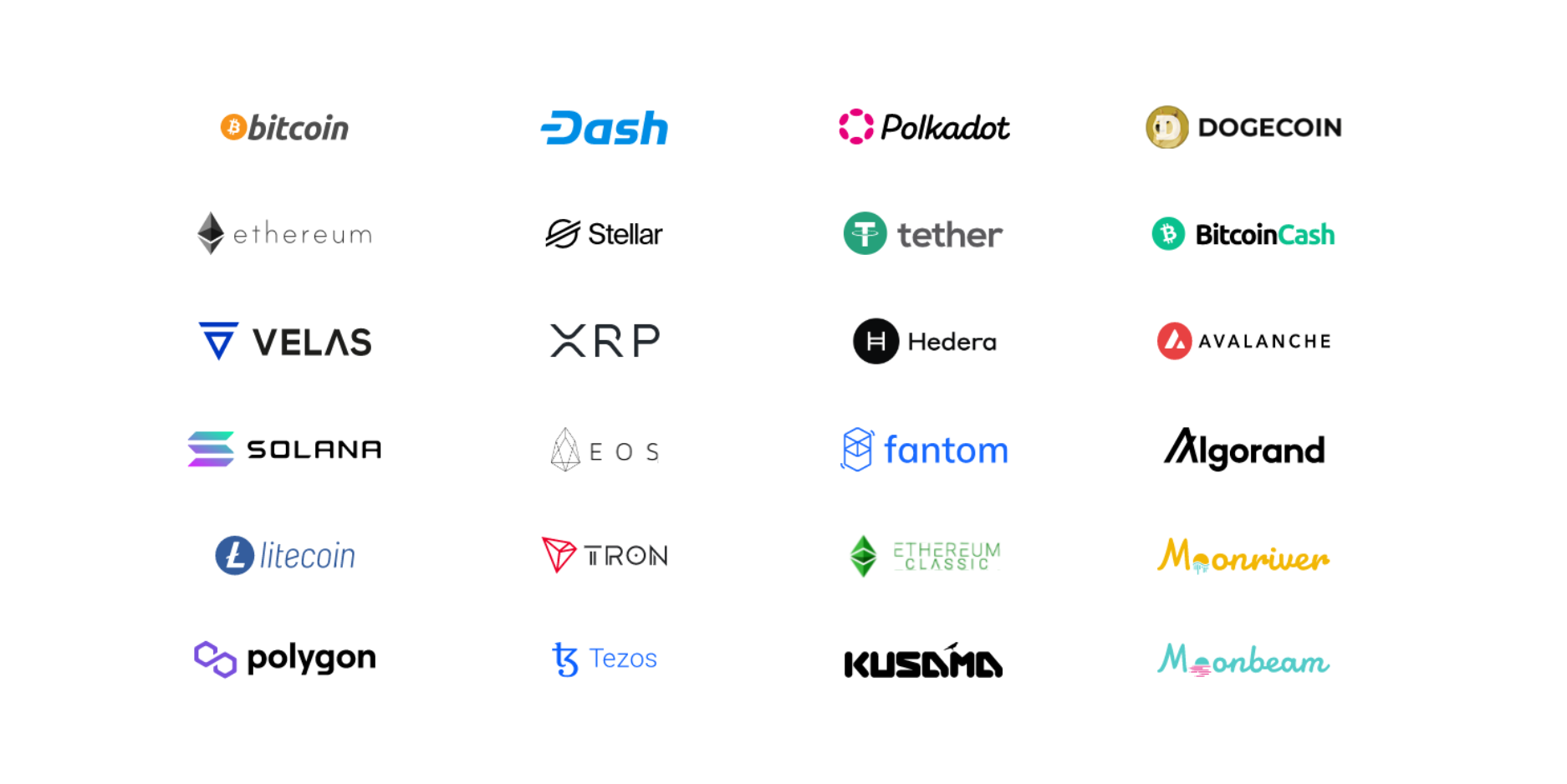 The solution is currently available for all users in UK and EURO supported countries but will soon expand to 125+ countries like US, India and others which are already supported by Transak through its on-ramp solution.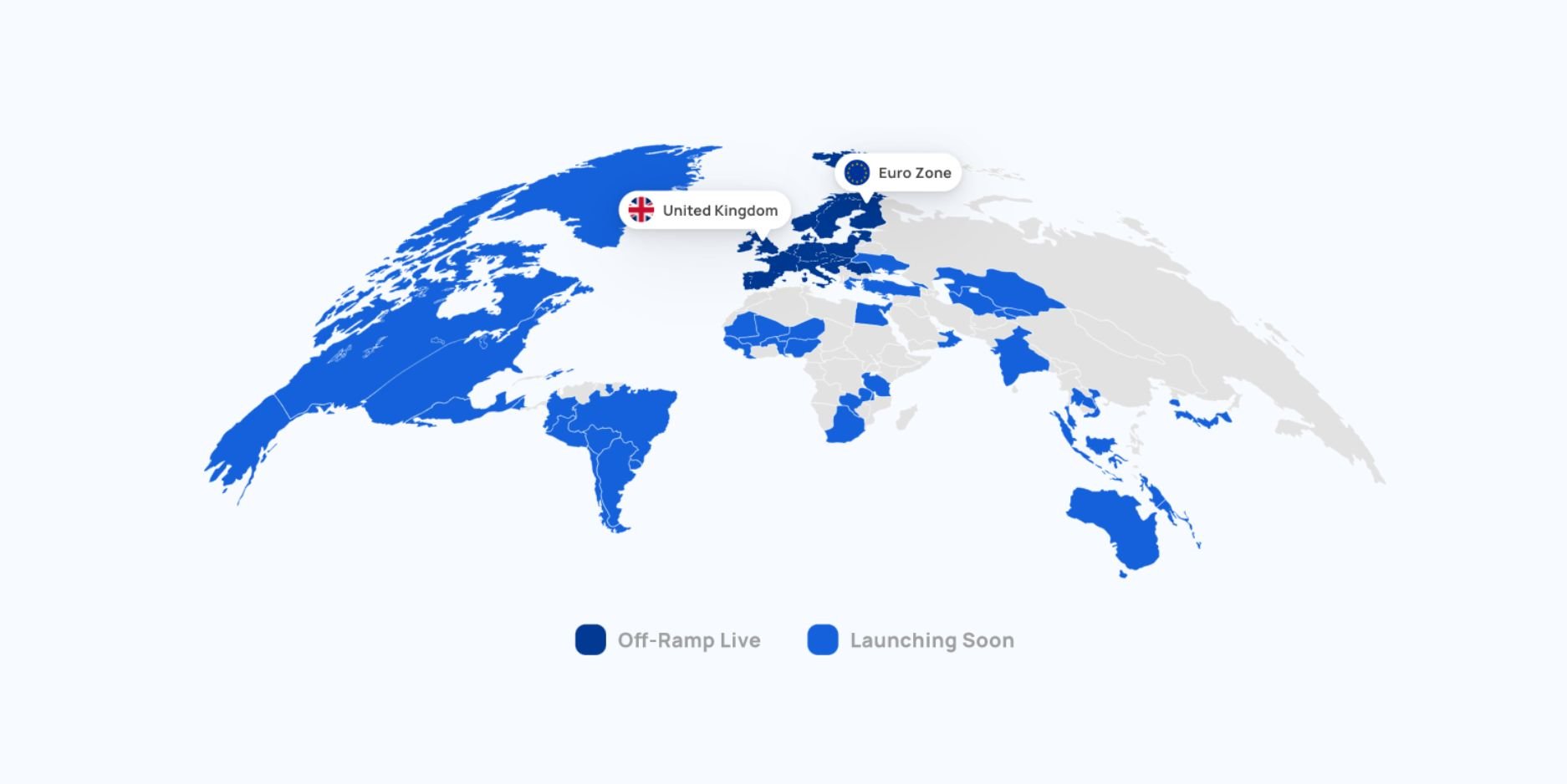 Recently integrated by AAVE, Transak is already the main choice of user onboarding for Metamask, TrustWallet, Ledger, LBank, Decentraland, Splinterlands, Zed.run, Sushi, Quickswap and others. Initially released in stealth mode for a few dApps back in July 2022, the solution is now ready for integration by most of Transak's 100+ supported dApps. Roll-out will begin starting this week.
We are very excited to announce the release of Transak's off-ramp services as we know how important it is for any industry to provide entry and exit options to its users. Without a simpler solution for such transactions, the adoption by mainstream users will always be limited" - Yeshu Agarwal, CTO of Transak
Off-ramp is one of the many product launches by Transak that will be announced over the next few months. Leading the industry to a more simplified version of web3. One where we need to be ready, to onboard billion users and make crypto adoption possible for mainstream users.
Visit transak.com/off-ramp to learn more and start integrating.
To better understand Transak's Off-Ramp solution, join on 24th November 2022 as Transak will host a webinar to provide more details about its features and integration steps. So if you are a builder in web3 and looking for an on/off-ramp solution, then visit crowdcast.io/c/transak and make sure you register for the session.
About Transak:
Transak is a leading Web3 onboarding infrastructure provider. Its API-driven solutions enable web3 platforms to onboard users to 130+ crypto assets from 125+ countries, abstracting away the complexity of user KYC, risk monitoring & compliance, payment methods and customer support. Transak's On-Ramp widget can be integrated into an app in just a few lines of code. Transak is backed by top VCs, including Consensys, Animoca Brands and graduated from the Tachyon accelerator program.
For any pr related queries, please email to [email protected]
Subscribe to our newsletter