Take Note: The Upcoming Ethereum Merge (14-Sep-2022 | 1530 UTC Update)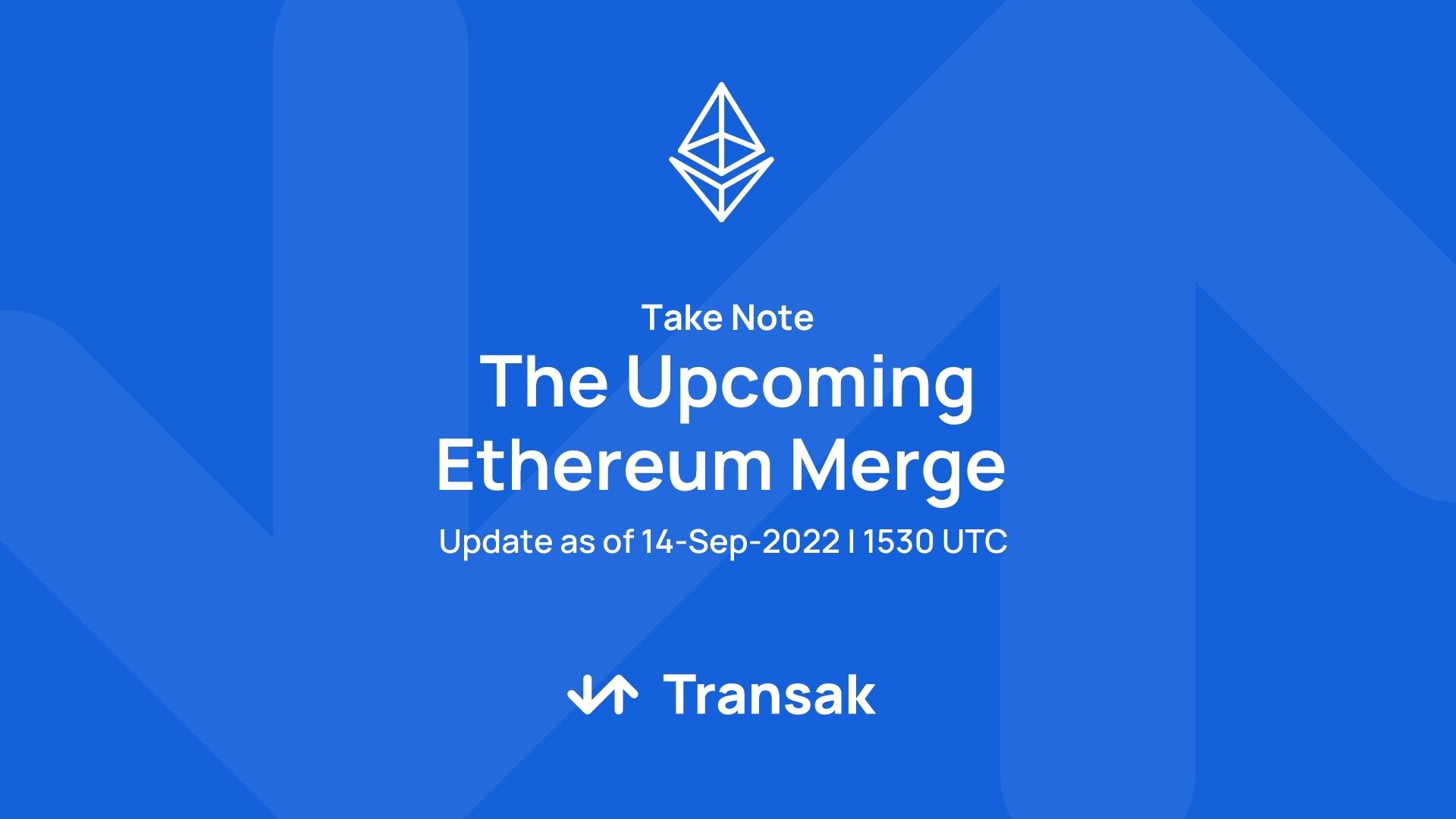 14-Sep-2022 | 1530 UTC: As we are edging closer to the Ethereum Merge event, we wanted you to know what we are doing about it at Transak. The current estimated time for the Ethereum Merge is 2022-09-15 at 01:30 (UTC), but we would be suspending some of our services to ensure that you and your users are secure.
Please take a note of the below timeline for events around the Merge concerning Transak's services:
On 15-Sep-2022 - 0000 UTC | 0530 IST | 0100 BST Add to your calendar
⚠️ Transak will suspend the buy/sell of all ETH & ERC20 assets from its on-ramp and off-ramp widgets
✅ Buy/Sell of all other non-ETH & ERC20 assets will continue as normal
During the Merge
Transak will monitor and analyze the circumstances around the Merge and any necessary actions as we deem fit
Transak will plan to share the next steps around re-enabling ETH & ERC20 assets for both buy/sell once the situation stabilizes
Please DO NOT, Send or deposit any Ethereum assets to Transak-managed wallets until we have re-enabled our services for ETH & ERC20 based assets, as such deposits might be irretrievable.
If you have any questions, please reach out to us over Twitter or contact our support.
See you after the Merge 🚀🚀🚀
Subscribe to our newsletter