Understanding Linea: A Guide to Purchasing ETH or USDC and Onboarding Directly to Linea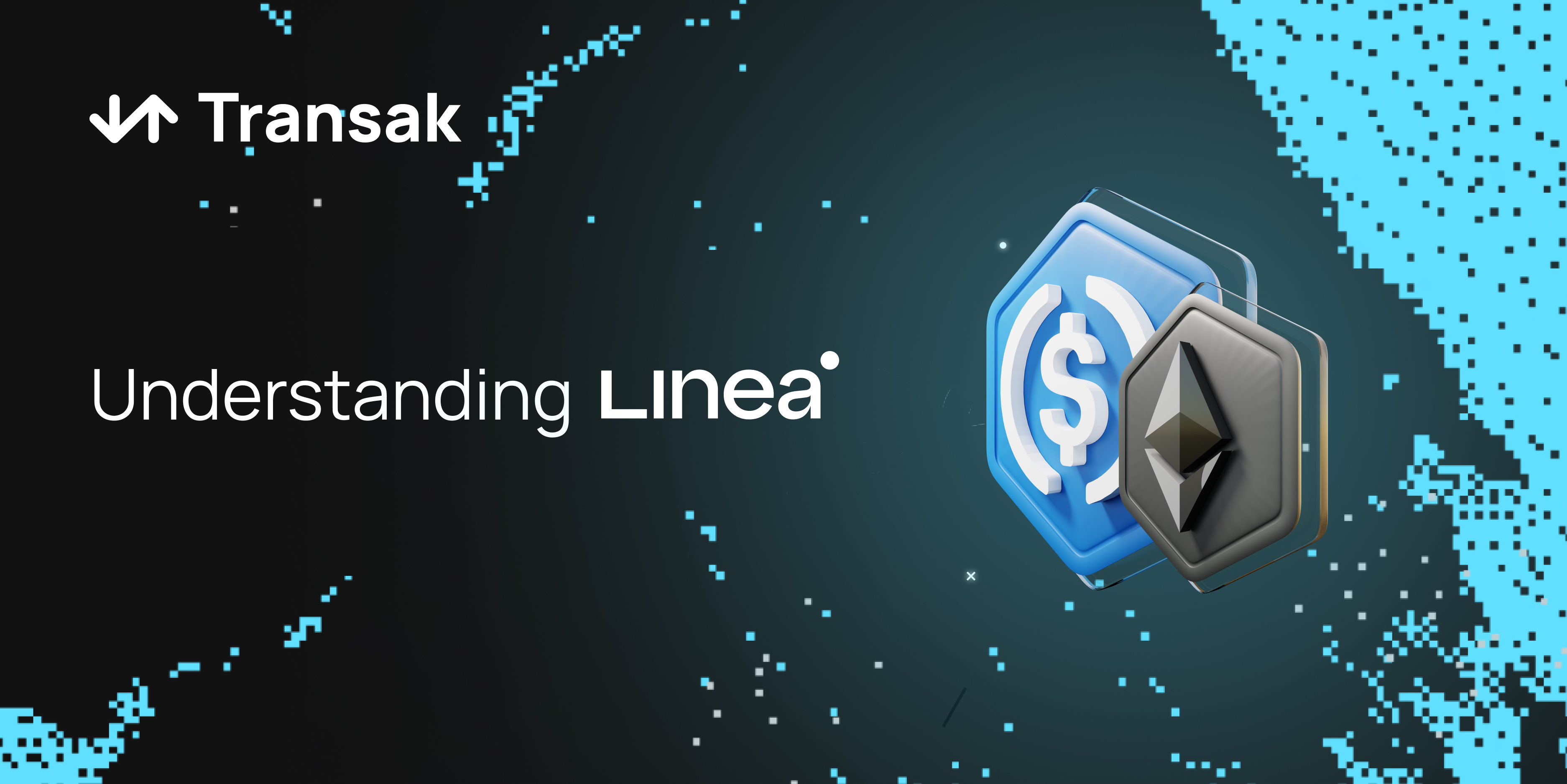 Emerging as an evolution of ConsenSys zkEVM, Linea stands at the forefront of Ethereum's development landscape. As Ethereum forays into a new era, Linea offers a developer-centric approach for creating next-generation decentralized applications (dapps). With the significance of Linea clear, many users and developers are curious about how they can seamlessly purchase assets like ETH or USDC and onboard them directly to Linea. This article provides a clear guide on how to do just that through Transak.
What is Linea?
Before diving into the steps, let's understand Linea a bit more. Powered by ConsenSys, Linea is a zk-Rollup solution that represents a new generation of dapps built on Ethereum. Its seamless integration with tools such as MetaMask and Truffle ensures a hassle-free experience for developers. By combining the power of zero-knowledge proofs with the Ethereum Virtual Machine (EVM), Linea offers scalability without requiring code modifications or smart contract rewrites.
Steps to Purchase ETH or USDC with Transak and Onboard to Linea:
Step 1: Go to MetaMask Wallet and Switch to Linea Mainnet network
Ensure that you have a wallet compatible with Linea. Given that Linea integrates seamlessly with MetaMask, it's advisable to use the MetaMask wallet.
Step 2: Visit Transak
Navigate to Transak's platform from your MetaMask's Wallet or Portfolio application.
Step 3: Select the network - Linea
From the network list, select Linea. This will show you the list of cryptos available to buy within the network
Step 4: Select the crypto you want to buy, ETH or USDC
From the network of available cryptos for Linea, select the one you looking to buy
Step 4: Enter the amount you want to purchase
The minimum and maximum amounts of your selected crypto, you can purchase may vary from country to country. It also depends on what fiat currency you are using to buy the crypto. Minimums and maximums will be noted at the time of your purchase.
Step 5: Notice the exchange rate and fees
Click "See calculation" and review all fees before moving ahead with your transaction
Step 6: Click "Buy Now"
Step 7: Do KYC with Transak, if KYC is already done, proceed to Pay
Now we need to verify you with a simple KYC process. Please follow the step-by-step guide on the screen. Post approval, you can proceed to Pay. If your KYC is already approved, then you will be directed to pay
Step 9: Receive Crypto
Post payment, you will receive the crypto in your addressed wallet directly.
Buy USDC on Linea with Zero Fees, Transak is running a zero fee campaign, allowing users to buy USDC on Linea with 0 fees from 16th August 2023 to 31st August 2023. Read more on https://get.metamask.io/zero-fee-promotion/
For any doubts with regards to your Transak experience, please raise a query at support.transak.com
Building on Linea Network and looking to onboard users? Integrate Transak
About the Author: