Transak.com got an Upgrade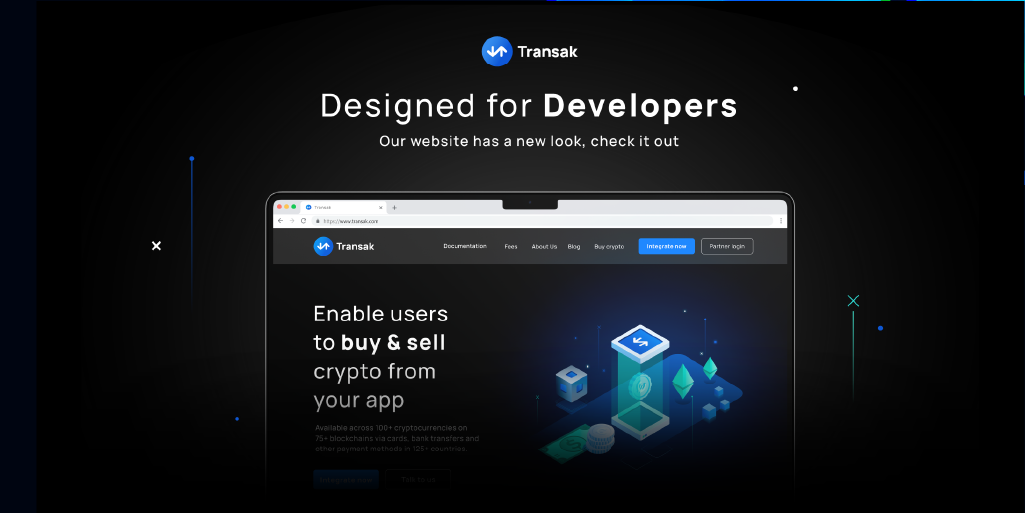 The Transak team is so excited to share the launch of its new website today.
The company has reached its next evolution and as a developer first organization, listens to the wants and needs of its partners. Transak has gone to the dark side, acknowledging the transition from traditional finance into the web3 world, with a much more modern art design concept and a website that provides more educational, insightful content regarding our success as an on-ramp onboarding millions to crypto.
Transak's growth over the last few years has given us a platform to be able to showcase our success with partners such as Metamask, Trust Wallet, Decentraland, 1inch, Beefy Finance and more. We have a lot of exciting new features and upgrades coming in 2022 and we can't wait to be able to share it all with you.

Check out our new website here https://transak.com
Want to learn how to integrate? Get in touch: https://contact.transak.com/integrate-transak

About the Author: