Sperax Integrates Transak; Lists Two Tokens on the Onramp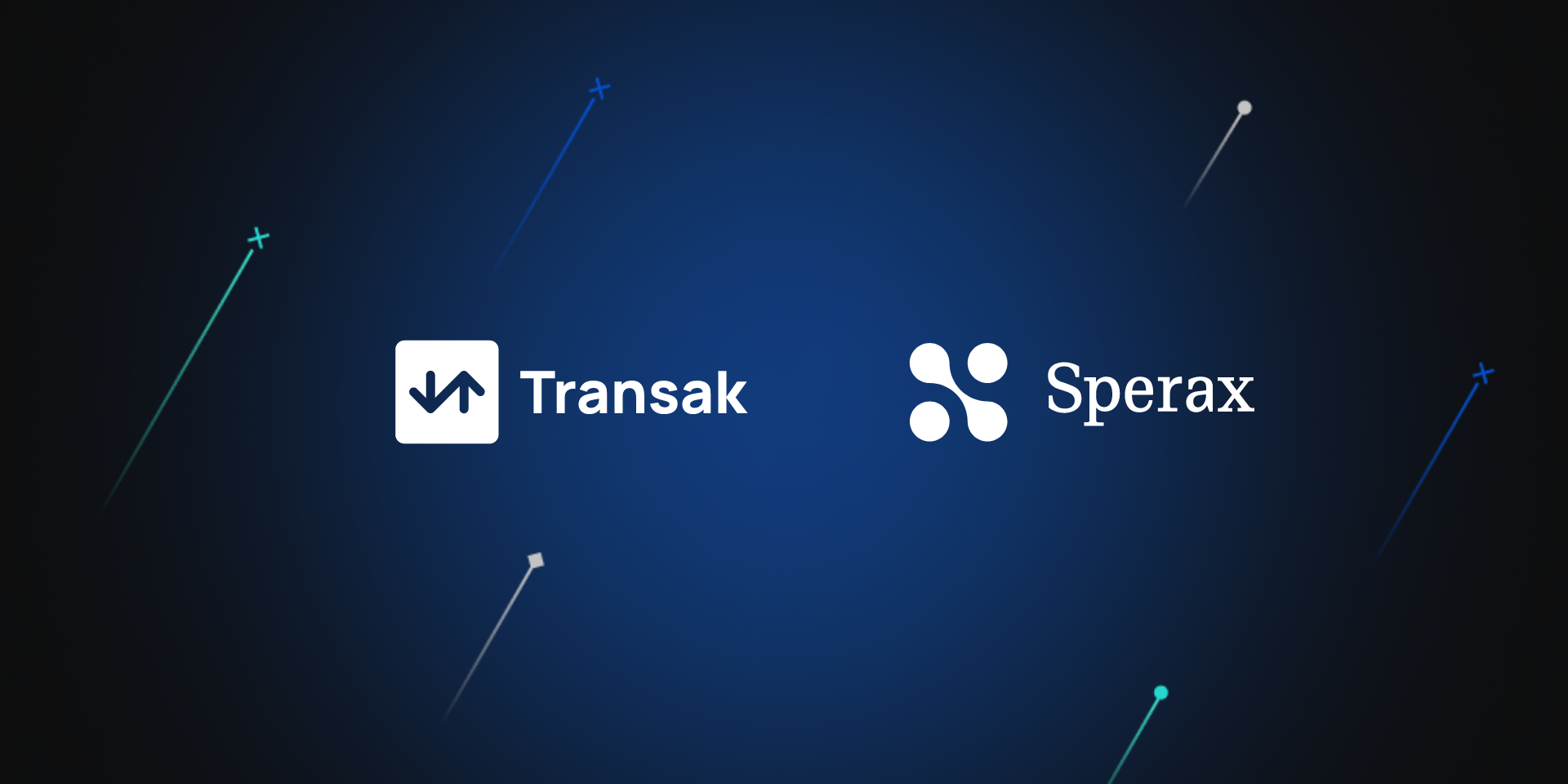 Transak, a single integration for applications to accept fiat-to-crypto deposits from a global user base, today announces its integration with Sperax. While this partnership provides seamless onboarding for the Sperax community, it also brings accessibility for the greater Arbitrum ecosystem. The company will list Sperax (SPA) and Sperax USD (USDs) on Transak for purchase via debit/credit cards, Apple Pay or even with a simple SEPA/Bank transfer.
Transak has over 100 partners within its ecosystem providing API-driven fiat payment methods to on-ramp 100+ crypto assets by removing the complexity of user KYC, risk monitoring & compliance, payment methods, and customer support.
Founded in late 2020, Sperax is a global technology firm building modern money with blockchain technology. Sperax USD (USDs) bridges the gap for both experienced and novice crypto users by offering USDs, the highly liquid stablecoin backed by diversified, yield-generating stablecoin strategies. Through organic yield-generation, USDs offers rebasing Auto-Yield to users in a gas-free manner. SPA, the Sperax governance token, rewards stakers who empower Sperax DAO to make USDs fully decentralized, and 100% collateralized by exogenous, on-chain assets. The Sperax protocol is currently in a growth stage, bridging the gap to crypto for a global user base by offering $USDs on user-friendly platforms.
"We view partnerships with reputable and regulated institutions like Transak as a critical piece of infrastructure for the Sperax ecosystem," said Alec Shaw, Partner at Sperax. "Modern money is worthless if it's hard to access and thanks to Transak, users can onboard directly into USDs, SPA and Arbitrum without having to be a crypto expert. They are directly aligned with our mission here at Sperax to connect the world with modern money."
"Our team is thrilled to be integrating with Sperax as well as being able to list two of their tokens for easy access on Transak," said Sami Start, CEO, Transak. "Their approach to benefiting all financial lives with blockchain technology is one to be lauded and we can't wait to see how they continue to evolve and grow with time."
Start Buying Here app.sperax.io | $SPA| $USDS
Building in Web3 and want to accept payments? Let's connect: https://contact.transak.com/integrate-transak
About the Author: