Securo integrates Transak to onboard users and support Defi community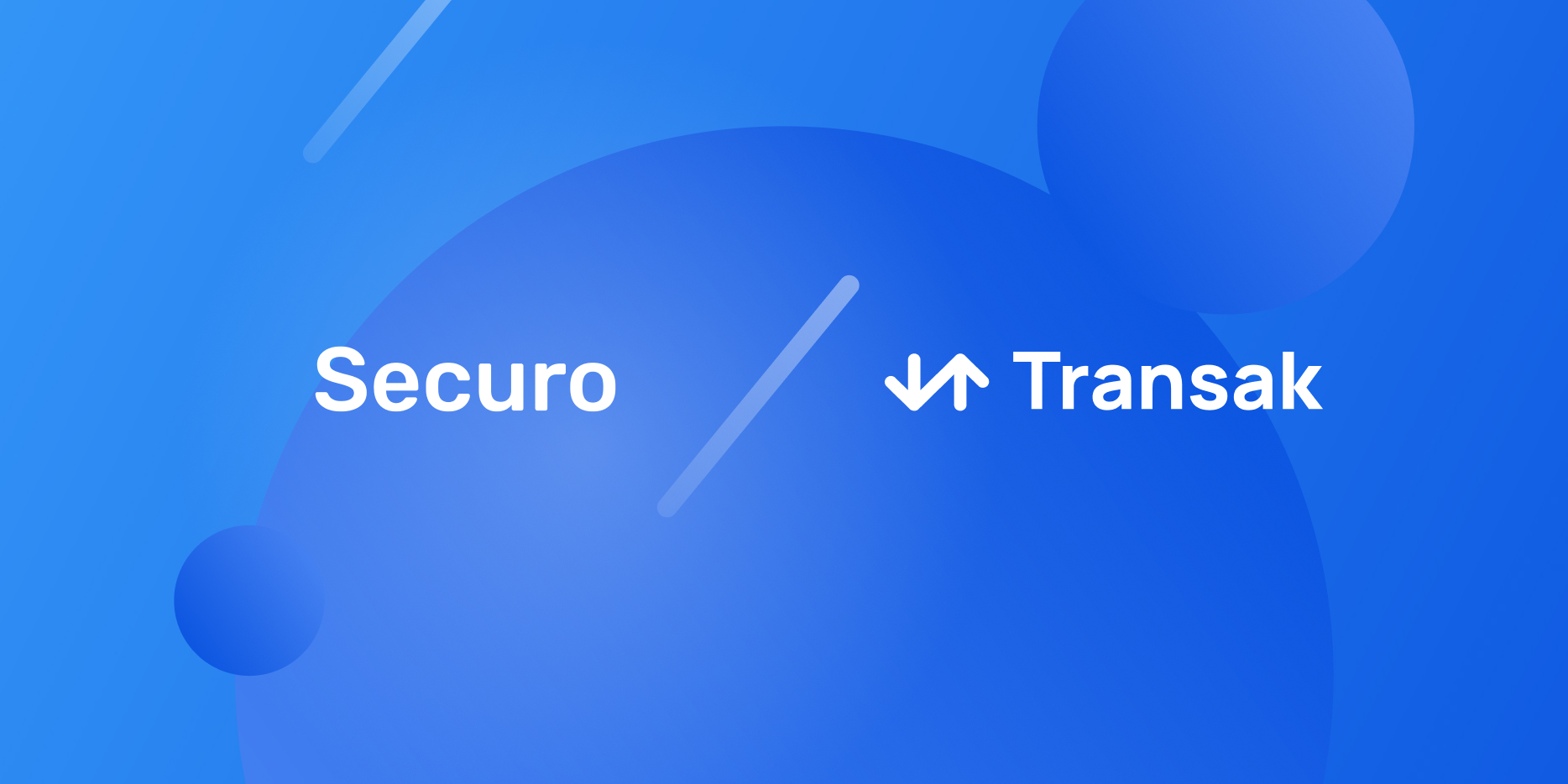 Today we are thrilled to announce that Securo has integrated Transak to enable fiat on-ramp services. With this, users on Securo can onboard to DeFi easier from 125+ countries, all while paying with cards or their local payment methods like SEPA, Open Banking, Apple/Google Pay, GCash, PIX, or via 23+ other supported methods.
"The integration of Transak into Securo all-in-1 API solution will not only kickstart Securo API on fiat-to-crypto service, but give accessibility to the users of Securo API with huge coverage on multi-currency support. Both Transak and Securo API are built for crypto and non-crypto natives. With this partnership and integration, we are accelerating on the path to onboarding 1B people to the future of web3 finance; powered by Securo." - Victor Lee, Co-founder of Securo "
We are happy to see Transak's integration on a platform that is leading the path in providing infrastructure to Defi developers and making it easier for them to build more and more exciting applications in this space. Transak has always been for-the-developers and today we get to support another builder-focused project. This gives us immense pride and look forward to both onboarding and supporting the community with Securo" - Sami Start, Co-founder of Transak
About Securo
Securo is a DeFi infrastructure protocol for developers, fintech, neo-banks, and traditional finance to build, manage and invest in DeFi with all-in-1 API integration. Securo's API integrates multiple L1/L2 blockchain networks, reputable protocols, 3rd party dApps, web3 wallet, fiat-to-crypto payment, and more. Securo aims to build innovative and easy-to-use web3 infrastructure and solutions that prioritize accessibility, transparency, and best-in-class products.
Using Transak, you can buy crypto to any of your wallets directly, just start here.
Building in Web3 and looking to onboard users? Integrate Transak
Subscribe to our newsletter