Quixotic is Now Integrated with Transak Fiat On-Ramp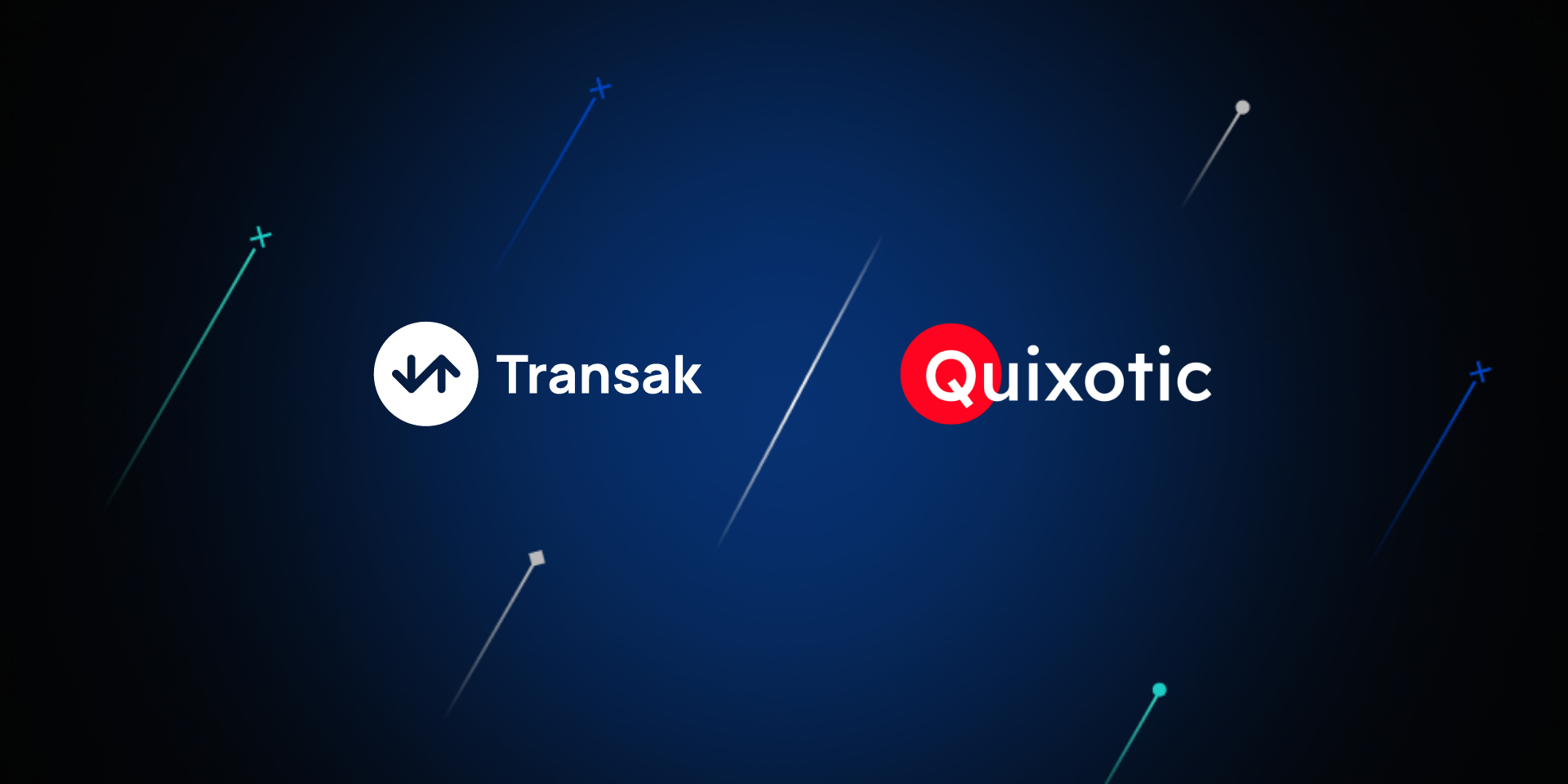 Transak, a single integration for applications to accept fiat-to-crypto deposits from a global user base, today announces its integration with Quixotic. Users can now buy OETH via the Quixotic platform for their NFT purchases. Transak has over 100 partners within its ecosystem providing API-driven fiat payment methods to on-ramp to 100+ crypto assets and is removing the complexity of user KYC, risk monitoring & compliance, payment methods and customer support.
Quixotic is the largest NFT marketplace on Optimism, a layer 2 scaling solution for Ethereum. With an average transaction fee of just 0.0005 ETH ($1.50), Quixotic has already saved users an estimated $2 million in gas fees to date. Ultra-secure and lightning-fast, Quixotic inherits all of the safety of mainnet Ethereum while executing transactions for a fraction of the cost.
"Onboarding to Layer 2 can be a difficult and confusing process for our users, especially those that have never bridged ETH before," said Daniel Stratton, Co-Founder, Quixotic. "Transak's Fiat<>OETH purchasing flow makes it fast and uncomplicated."
"We're thrilled to be working with such a creative platform as Quixotic and to be able to provide the API needed to create an intuitive process to launch its users into NFT ownership," said Sami Start, CEO, Transak. "It's clear Quixotic's community is one of a kind and it was a no brainer to join forces."
Funds can be added to a Quixotic account via debit/credit cards, Apple Pay or even with a simple SEPA/Bank transfer.


How to Add Funds directly to your Quixotic account via Fiat payments using Transak?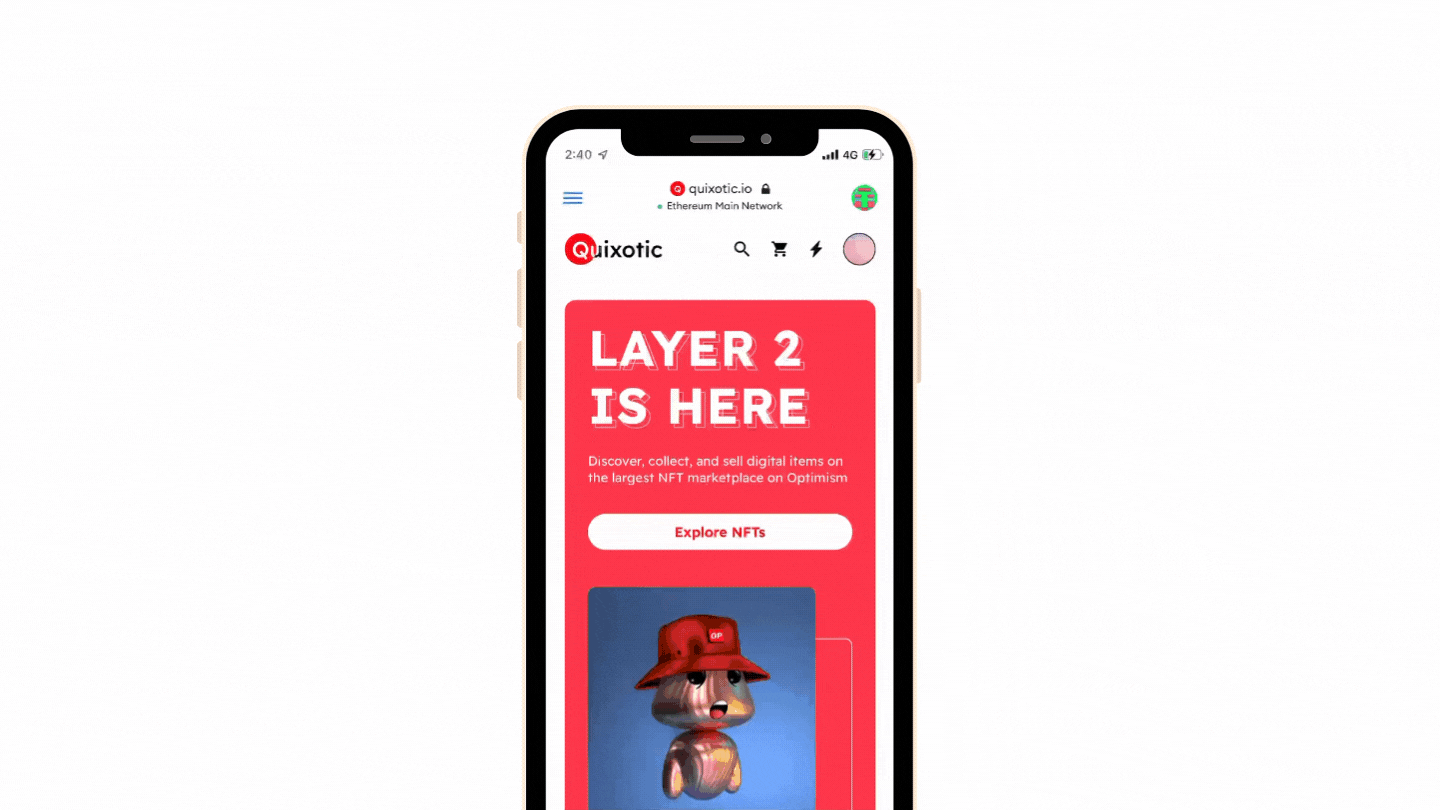 Step 1: Visit Quixotic.io
Step 2: Log into your Quixotic account by connecting your Metamask or WalletConnect account and click on "Add Funds" from account menu
Step 3: Click on "Buy ETH with Card" which will take you to Transak's on-ramp widget
Step 4: Select your local fiat currency and the payment method
Step 5: See the exact amount of ETH (Optimism Network) you can expect to receive.
(Note: this amount is tentative and subject to change by the time the transaction goes actually through)
Step 6: Click "Buy Now", then do KYC with Transak and make the payment

Post success of your transaction, the funds will be added to your Quixotic account
Subscribe to our newsletter