Liquality Integrates Transak to Ease Fiat-to-dApp Experience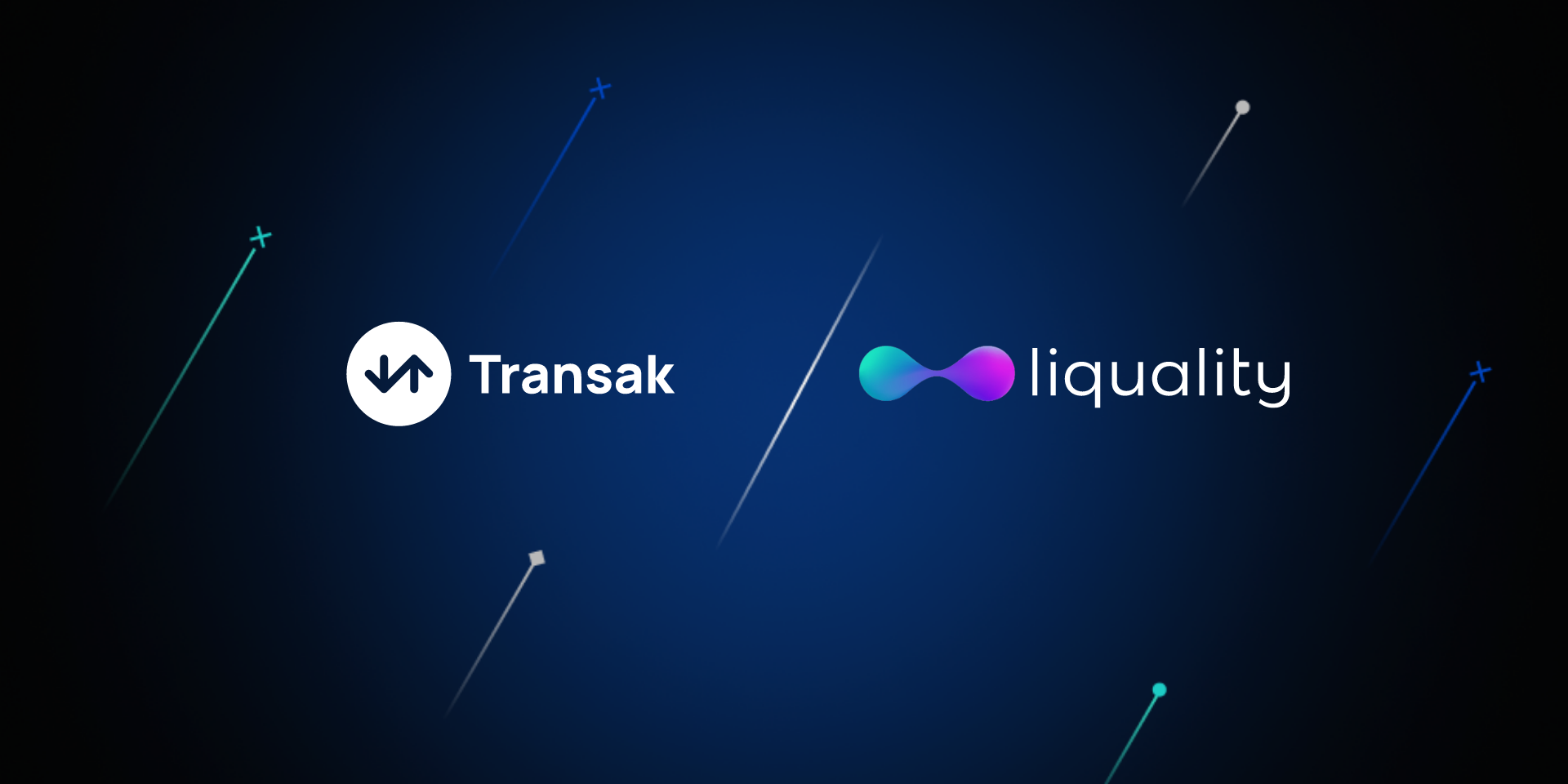 Transak, a single integration for applications to accept fiat-to-crypto deposits from a global user base, today announces its integration with Liquality. The company is Liquality's first on-ramp partner giving users new to crypto the opportunity to use Liquality as their first wallet to enter the market. Transak has over 100 partners within its ecosystem providing API-driven fiat payment methods to on-ramp to 100+ crypto assets and is removing the complexity of user KYC, risk monitoring & compliance, payment methods and customer support. Funds can be added via debit/credit cards, Apple Pay or even with a simple SEPA/Bank transfer.
Liquality is the multi-chain wallet that bridges all of web3. Explore 10+ blockchain ecosystems (both EVM and non-EVM chains like Bitcoin) and swap between them in a simple and powerful experience. All in one place, in your total control, with more swap options than any other wallet.
"We love working with the Transak team. They've built a powerful and flexible on-ramp solution that will be critical to onboard new users onto the space," said Simon Lapscher, Co-Founder, Liquality. "We still have a long way to go in providing a one-click fiat to dApp experience for self-custodial wallets and I am confident that with this partnership, Liquality and Transak will be the ones to crack this experience in the coming months."
"Transak is honored to be Liquality's first on-ramp partner, signalling a new chapter in continuing our mission of onboarding a billion users to web3," said Sami Start, CEO, Transak. "The Liquality platform is helping to empower digital autonomy for an open and equitable world, which is what drew us to wanting to work with them for the foreseeable future."

{{cta('3af9338b-8a9e-44a0-8ff9-8512647392e1')}}
{{cta('20db19b6-0ca5-46b3-8d18-be2711280b21')}}
About the Author: