IXFI Integrates with Transak to Make Crypto More Accessible Than Ever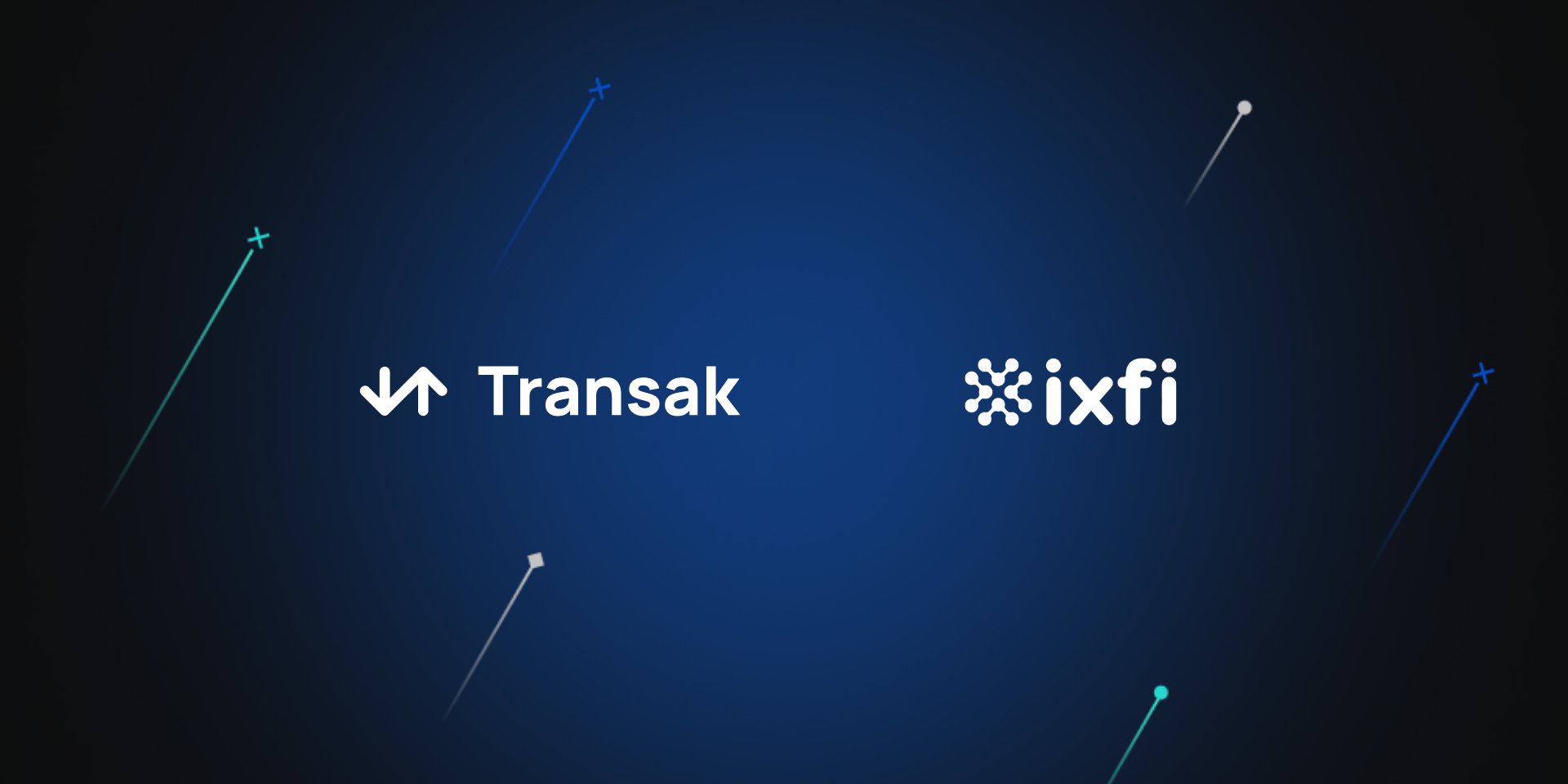 Transak, a single integration for applications to accept fiat-to-crypto deposits from a global user base, today announces its integration with IXFI. Transak has over 100 partners within its ecosystem providing API-driven fiat payment methods to on-ramp to 100+ crypto assets and is removing the complexity of user KYC, risk monitoring & compliance, payment methods and customer support. Funds can be added via debit/credit cards, Apple Pay or even with a simple SEPA/Bank transfer.
IXFI is the newest financial ecosystem that serves as a trusted and user-friendly crypto exchange platform. Fast and safe transfers are currently available, with more features on the way, like crypto loans and card solutions. IXFI emphasizes safety and legal compliance at every step and aims to provide the tools that will help users take crypto trading to a whole new level. Integrating Transak guarantees that IXFI customers will receive better rates and faster services while providing an easy, safe and reliable platform.
"IXFI's ever-evolving crypto ecosystem is strengthened by the valuable collaborations we have created with others in the field," said Cristian Andrei, Founder and CEO, IXFI. "We're always doing our best to ensure that our users receive the best services from leading experts in crypto development, such as our new friends from Transak, with whom we are honored to work. Together we can build a better future in which everyone can find their independence through crypto."
"IXFI is a partner that we immediately recognized, shared in our mission of making crypto as accessible as possible," said Sami Start, CEO, Transak. "As alternative solutions to usual day to day banking become more accepted and applicable, we want to ensure we are at the forefront of making these options available to current and future crypto buyers."
Onboard to IXFI with Transak today: www.ixfi.com
Building in Web3 and looking to accept payments? Integrate Transak Today
Subscribe to our newsletter