Aloha Wallet integrates Transak to onboard users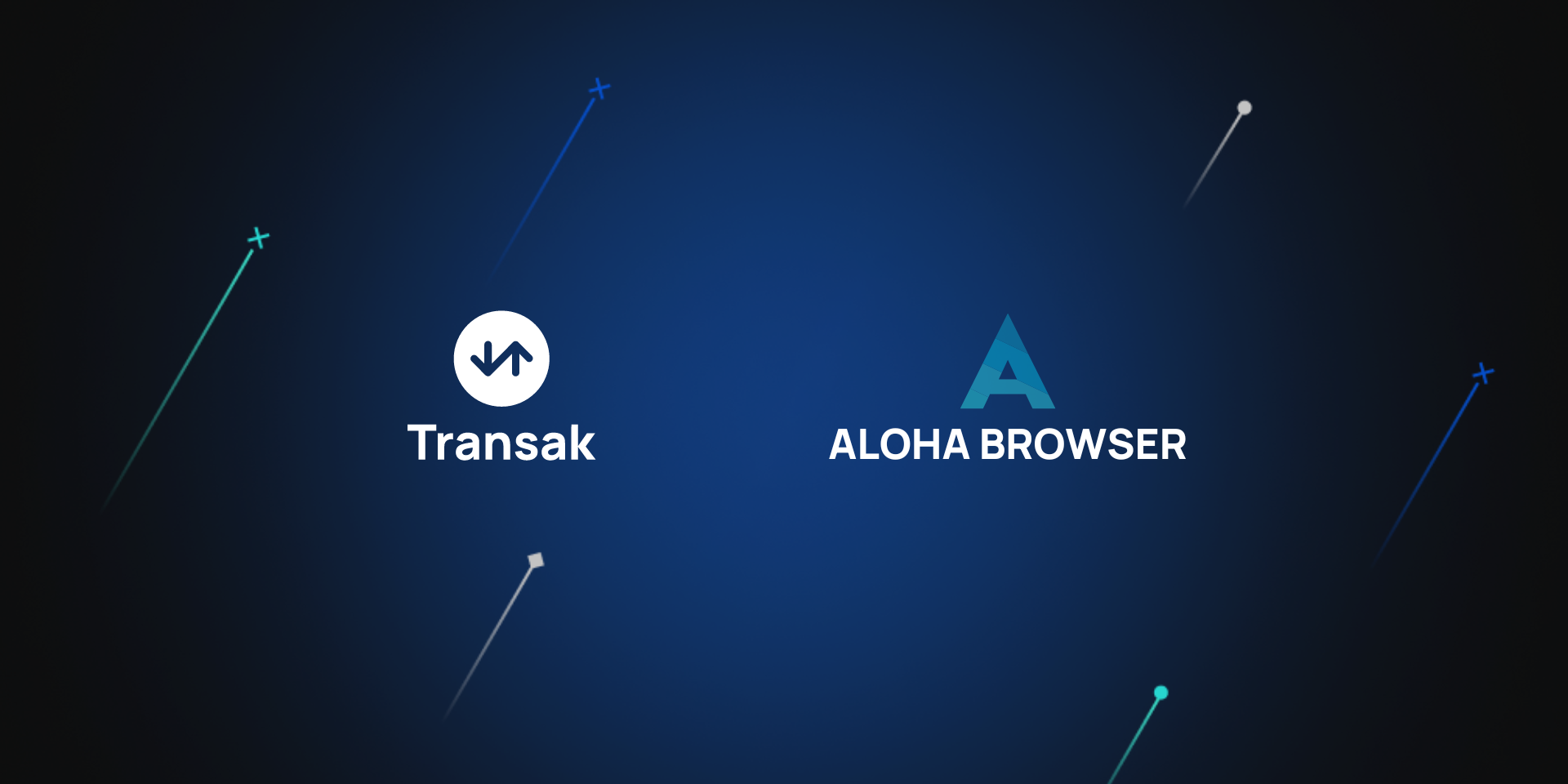 We are excited to announce that Aloha Browser has integrated Transak's Fiat On-Ramp to enable their users to onboard and buy 130+ crypto currencies across 75+ blockchains from 125+ countries.
Aloha Browser is on the mission to keep users safe by providing a private and a secured web browsing experience. Aloha Browser also comes with a secured crypto wallet, with which users can connect and transact in the web3.
Using Transak, Aloha Browser users will be able to buy crypto currencies easily by paying with any of the 28+ payment methods supported by Transak, like Credit/Debit Card, ApplePay, GooglePay, Pix, Maya, SEPA payments or even by a simple bank transfer.
"As Aloha Browser turns towards web3 with integrated wallet and other crypto features, adding on-ramp solutions is a crucial part of user onboarding. A partnership with Transak is an important step to a seamless experience and we appreciate efforts of Transak's team to create widgets clean and simple that makes it accessible to everyone." said Andrew Moroz, CEO of Aloha Browser.
Aloha Browser is available for use on both iOS and Android, as well as on Samsung Galaxy App Store, Amazon Appstore or directly via APK for android devices.
Please note, as of Aug 2022, Transak's On-Ramp integration for Aloha Browser users is only available over their iOS application. Support for other apps to follow soon.
Using Transak, you can buy crypto to any of your wallets directly, just start here.
Building in Web3 and looking to onboard users? Integrate Transak
How to buy crypto on Aloha Browser using Transak?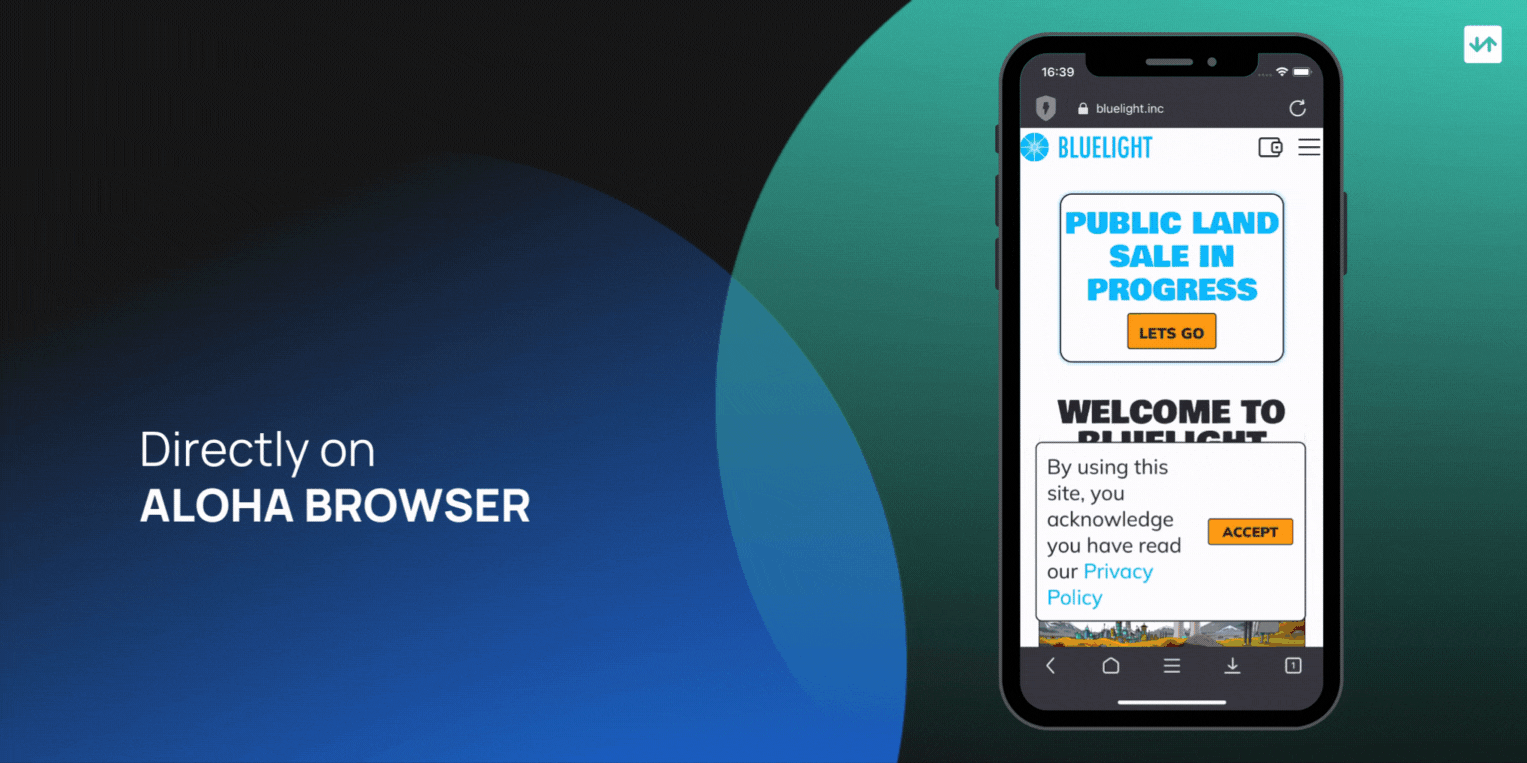 Step 1: Open the Aloha Browser and click on the menu
Step 2: Unlock your wallet with your password and click on it
Step 3: You can see the 'Buy' button under your balance
Step 4: Select Transak to be redirected to our widget
Step 5: Select your fiat currency and the amount you want to pay
Step 6: Select the payment method via which you want to pay with
Step 7: Select the crypto you want to purchase
Step 8: Click on 'Buy Now'
Step 9: Verify that the wallet address automatically entered is the right one
Step 10: Login to Transak or Signup with KYC details
Step 11: Notice the exchange rate and fees
Step 12: Accept the Terms of Service and Privacy Policy and go through the Disclaimer before clicking on "Confirm"
Step 13: Pay using the payment method chosen
Using Transak, you can buy crypto to any of your wallets directly, just start here.
Building in Web3 and looking to onboard users? Integrate Transak
Subscribe to our newsletter